Flag football practice has been canceled for tonight.


Beginning Monday, September 12th, we will be using the front entrance again. We will go back to our original drop off and pick-up patterns. Just a reminder: Morning: The bus, car riders, and walkers will all enter through the front entrance. Please do not arrive prior to 8:15 a.m. as the doors do not open until 8:15 a.m. For the safety of the students, if you are dropping your child off with your vehicle, you need to come down Phillips Street from the North. Afternoon: Walkers and car riders will exit the building through the south door. The bus students will load the bus at the front entrance. When picking up your child in your vehicle you need to come down park street and turn onto Phillips street. Do not come down Phillips Street from the North or South. If you want to park and walk up and get your child, please park on Arnold Street and walk up and pick up your child. See the diagram below:

Tomorrow, Saturday, September 10th they will spray the lawn.

Reminder- Tomorrow, Wednesday, August 31st, we have 1:55pm dismissal.

Flag Football practice for tonight, Monday, August 29th has been canceled.

Reminder! We have 11:30 dismissal today! Have a great weekend everyone!

Reminder- We have 1:55 dismissal today, Wednesday, August 17, 2022. Have a great day!

Reminder! Tuesday, August 9th is school picture day for all students and staff. Bring your smiles! 😁😁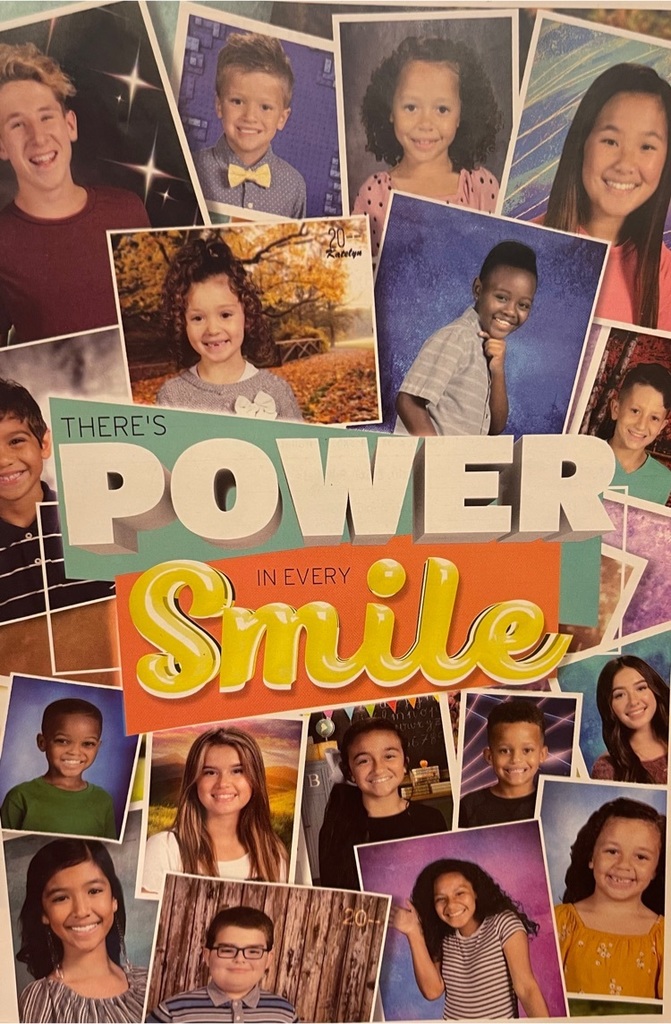 Here is some information on support for Grandparents raising their grandchildren.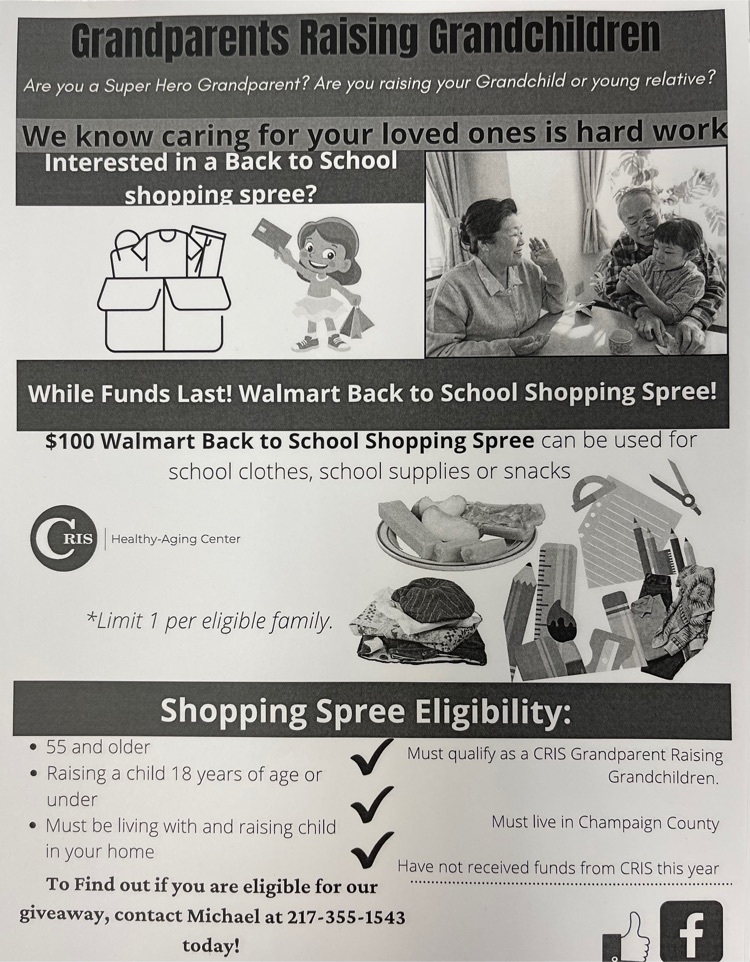 Reminder- Back to School Pool Party tonight at the Rantoul Pool, 7:30-9:30pm. Students must be accompanied by an adult. Each person will receive a slice of Papa John's Pizza and a bottle of water (while supplies last). You are welcome to bring coolers with drinks or snacks. No alcohol or grills will be permitted inside of the pool. Don't forget to bring a towel! Hope to see you all there tonight!

Please see attached images for updated bus times. The bus will leave Fountain Valley at 7:46.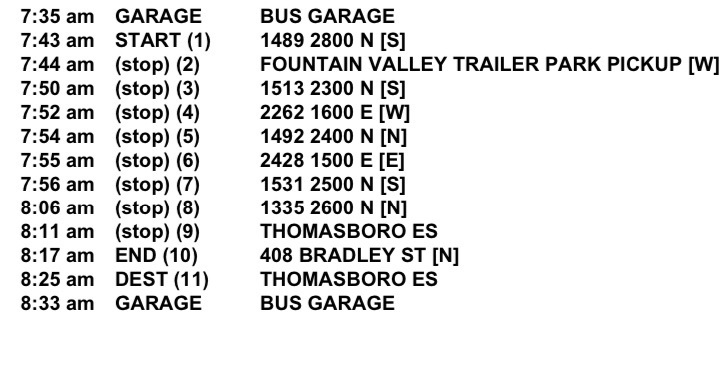 We were so excited to see all of our students back today! We can't wait to see them again tomorrow! Here's to a great school year!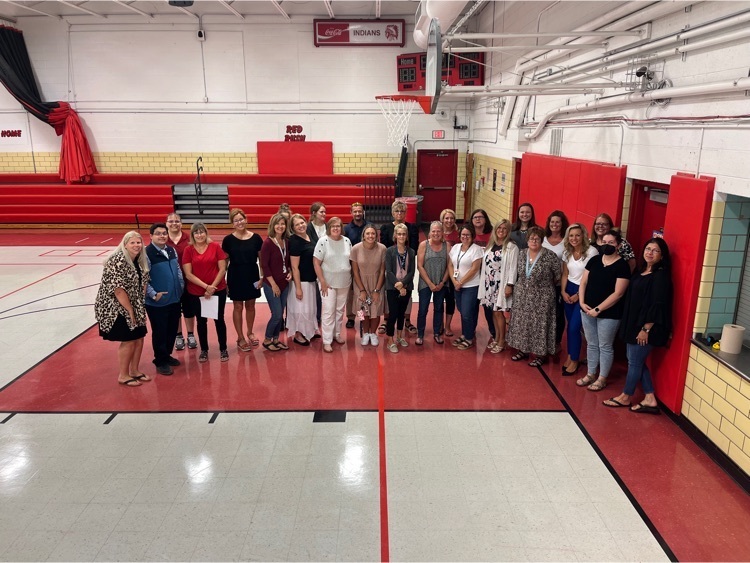 Bus stops and times for Wednesday, July 27th. 7:45- Stop 1-1489 Co. Rd. 2800 N 7:50- Stop 2- Fountain Valley 8:00- Stop 3- 1335 Co. Rd. 2600 N 8:08- Stop 4- 1531 Co. Rd. 2500 N 8:12- Stop 5- 1492 Co. Rd. 2400 N 8:15- Stop 6- 2262 Co. Rd. 1600 E 8:19- Stop 7- 1513 County Rd. 2300 N 8:22- Stop 8- 2428 US Route 45 8:25- Drop students at Grade School 8:35- Stop 9- 411 Bradley 8:40- Drop Student at Grade School We are now working with Rantoul First Student to provide transportation to our students. We have a new driver. Please be patient as these times are approximate and could vary by 5-10 minutes. Once the driver has ran the route in the morning with students, we will send updated times. If you have any questions before school starts tomorrow, please contact Mrs. White. 217-304-3233

Ready or not, school starts tomorrow!! Here are the current arrival procedures for students that will be dropped off.. ALL students will enter the building through the SOUTH ENTRANCE (by the basketball courts). Doors will open at 8:15 am. Please do not drop students off early! The late bell will ring at 8:25 am. If students are late to school they will need to use the North Entrance(by preschool door), where the office is currently located. If you have any questions please contact the school office at 217.643.3275 Bus Information- We are still working with the bus garage to get pickup and drop off times for our bus riders. That information will be sent out in a separate message.

You are invited to our Back to School Pool Party! Please join us at the Rantoul Pool Friday, July 29th from 7:30-9:30. There is no cost to attend. Please bring your families and have fun celebrating the 22-23 school year. Hope to see you all there!!

Summer School begins Monday, July 11th. The Fountain Valley bus will pick up at 7:45 a.m. and drop off at 11:40 a.m.

Don't forget to register for school today from Noon to 7 pm. With summer school starting next week, and the construction at the school, you will need to call and schedule an appointment to register if you are unable to make registration today!

In-Person Registration July 6th 8:30a.m. -3:00 p.m. and July 7th noon to 7:00 p.m. Registration is in the gym. Please use the south gym door.

Summer Fun at TGS! Flag football with Coach Jon and Mr. Z🌞🏈