Our ABC Countdown is in full swing in first grade! Today was day "F" and we had "Fun with our First grade Friends"! We played a game found out some new things we didn't know about our friends !

Reminder! We have 11:30 dismissal today! Have a great weekend!

Reminder! Tonight is our Title 1 Family Night! Please join us for a Luau themed night! We will have hot dogs, chips, water and Kona ICE! The food is free. Each student will receive a free Kona Ice and any additional person can purchase Kona Ice. Hope to see you all here! 🌸🌺

The Regularly Scheduled May Board Meeting has been rescheduled to Wednesday, May 18th at 6:00 p.m.

TGS Families! We hope to see you this Thursday evening for our Spring Family Night!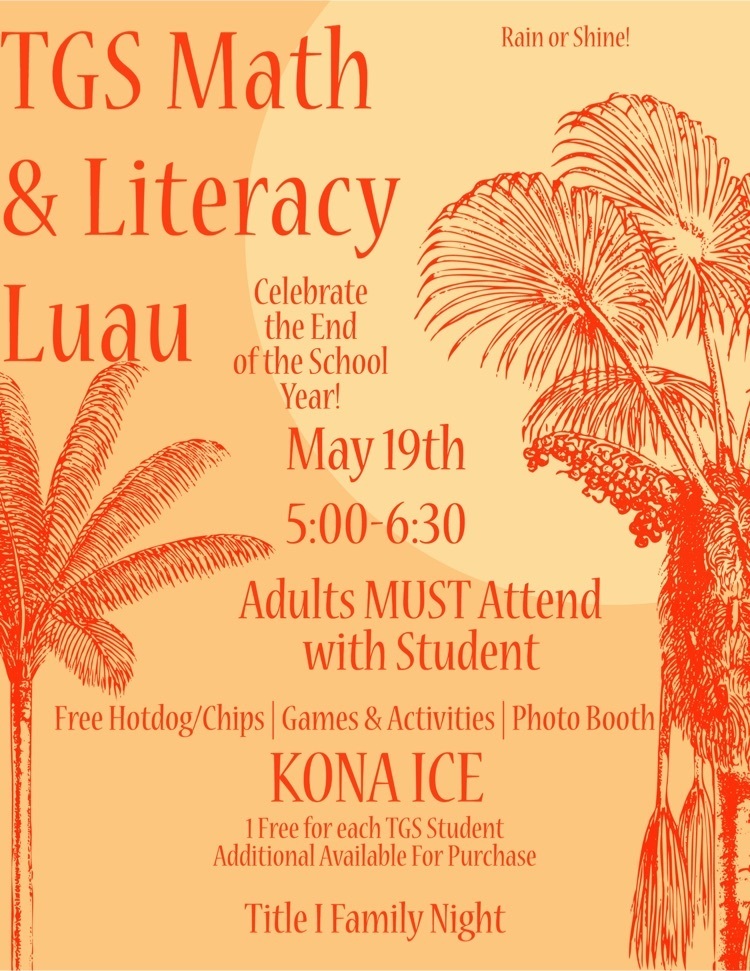 Reminder: Next week the computers you have at home need to be returned! M-F Parents can return computers 8:30a.m. -2:30 p.m. On Tuesday, May 17th we will be here later and you may return them from 8:30 a.m.- 5:00 p.m.

Due to the current power outage and the uncertainty of when the power will be restored, we are dismissing at 11:15. Bus transportation will be provided to bus students. Car riders will need to be picked at 11:15. Please contact the following numbers for questions or concerns. Mrs. White- 217-304-3233 Miss Marcy- 217-841-9549 Mrs. Quinn- 217-249-3964

Spraying Notice: The lawn will be sprayed tomorrow morning. (5/7/2022)

Kindergarten is loving the lunch today! Way to go Chef Dave and Lisa! 🎉🍎🍞🥕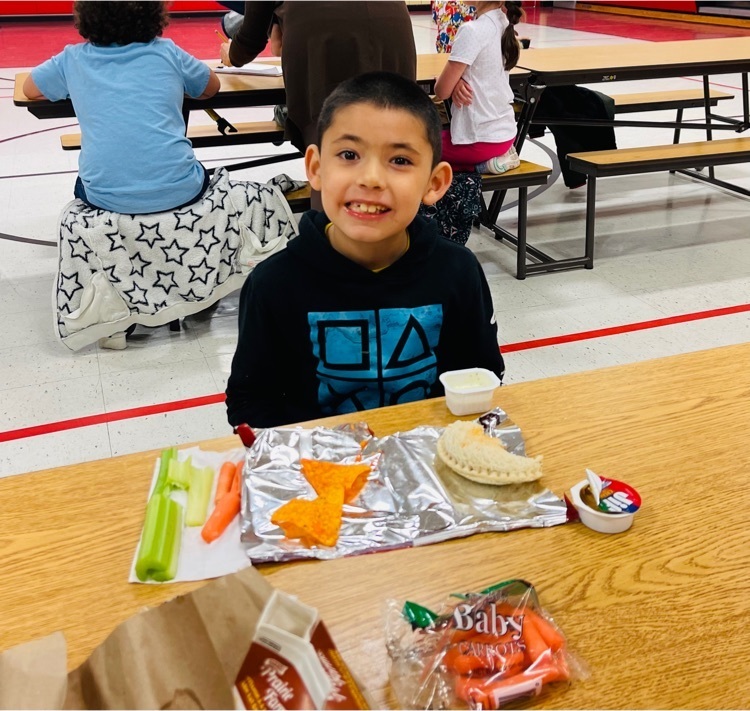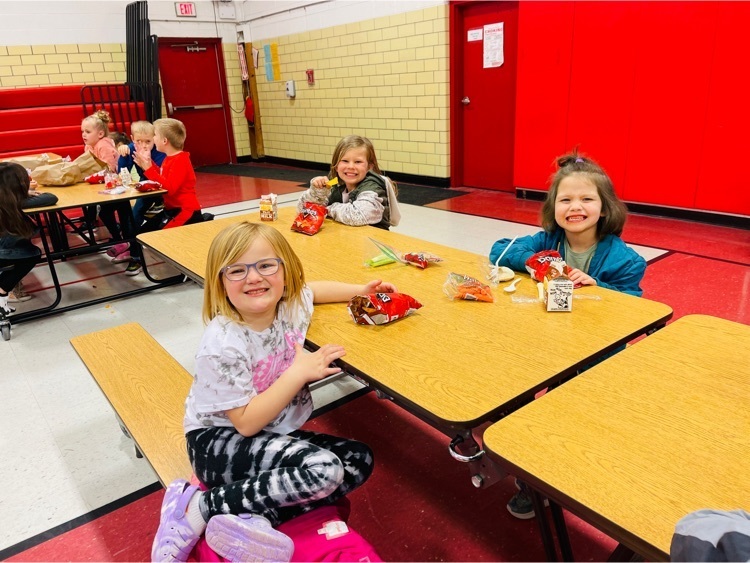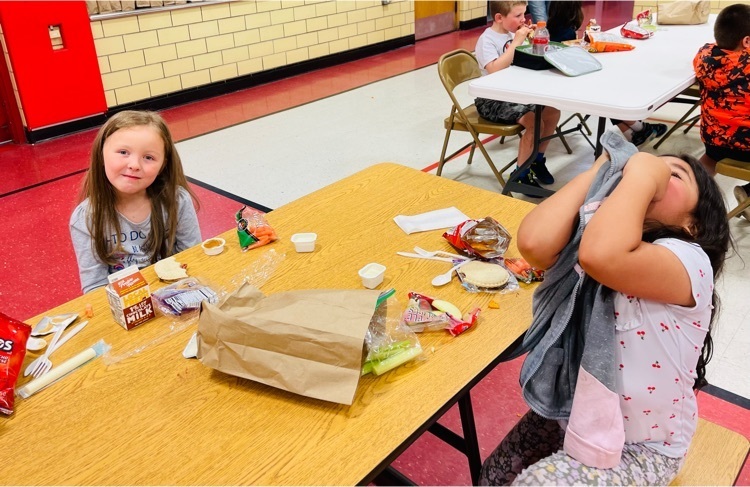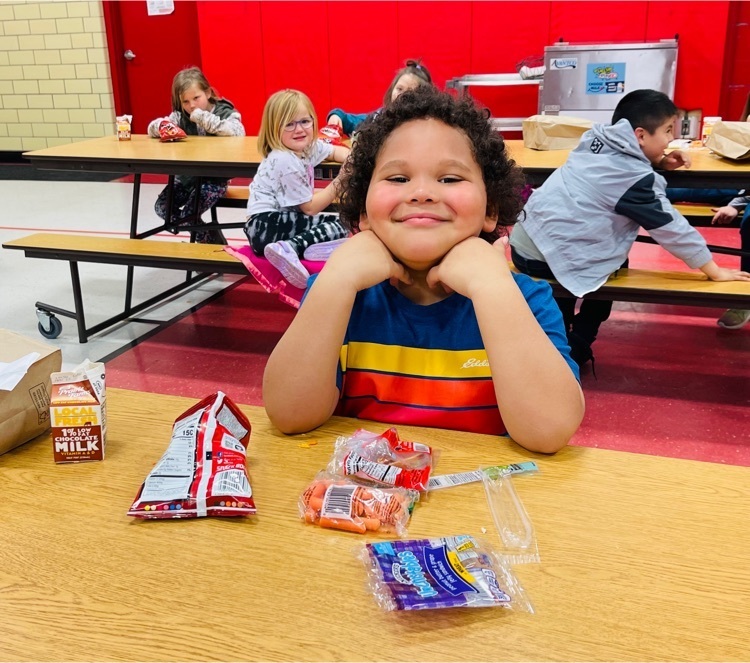 5th grade playing Battleship to practice using coordinate planes during Math time!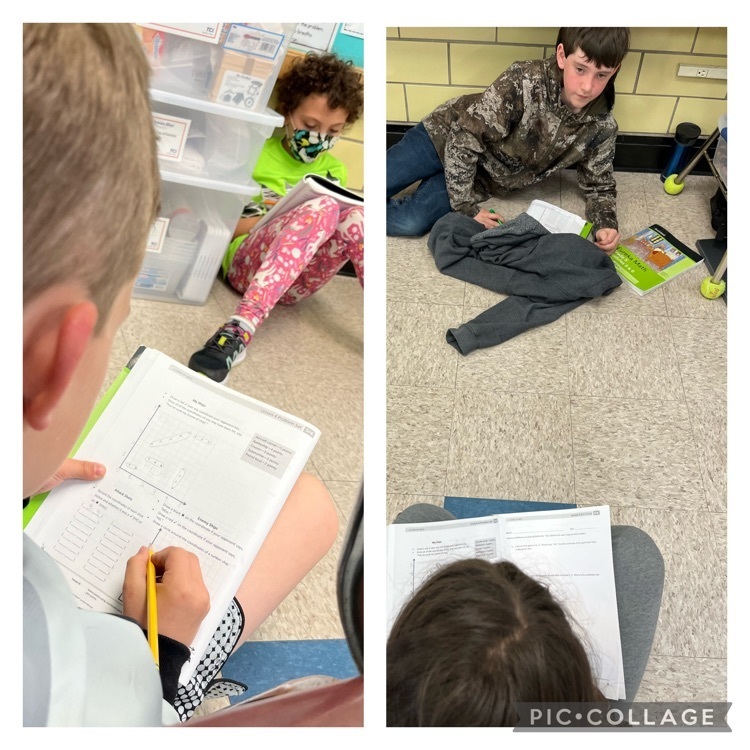 Conference Track Meet! Tuesday May 2nd is The conference track meet! It will be at Rantoul starting at 2:00 p.m. athletes May leave around lunch time tomorrow and should show up around 1:30 at the latest. This will give them time to warm up. GOOD LUCK Thomasboro athletes!

Beginning on May 4th the front entrance to the building will be closed. ALL students will enter the building through the SOUTH ENTRANCE ( by the basketball courts). This will be the entrance to the building for the remainder of the school year. If students are late to school they will need to use the North Entrance(by preschool door). The entrance to the office is located on the North side of the building, next to the preschool classroom entrance. If you have any questions please contact the school office at 217.643.3275.

The end of the year is fast approaching. There are a few important dates left to keep in mind: May 4- 1:55 Dismissal May 4- Next Year's Kindergarten students Open House May 16-20th - Return the Computer you have at home. M-F Parents can return computers 8:30a.m. -2:30 p.m. On May 17th they may return them 8:30 a.m.- 5:00 p.m. May 18 - 1:55 Dismissal May 30- No School - Memorial Day June 2- 8th Grade Promotion June 3- Last Day of School 11:30 Dismissal Summer will be here before we realize it!
ABC Countdown- B is for bubblegum! Some these 5th graders learned how to blow a bubble today!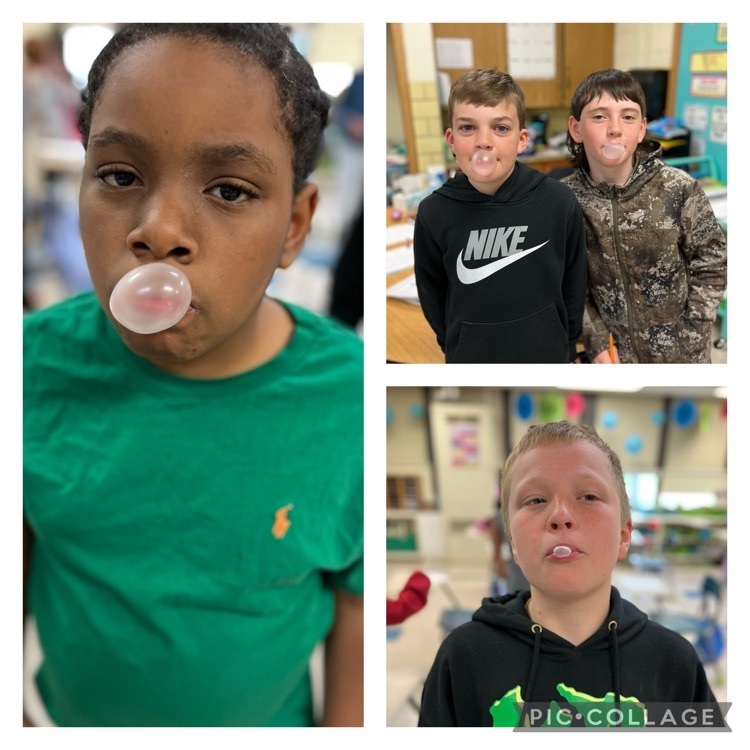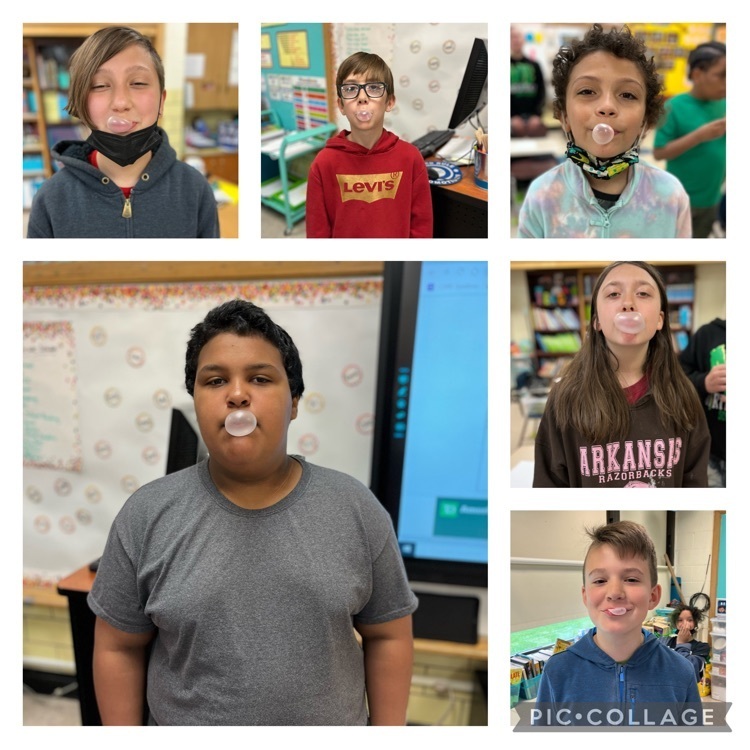 On Thursday, May 26th at 6:00 p.m. we will meet to go through the hand books and look at the changes for next school year. We will meet in the teachers workroom at 6 p.m.

Notice of Pesticide Spraying- We will be spraying the window seals on Wednesday at 3:00 p.m.

A BIG "Thank You" to Parkland College for hosting the Trade-Up event for area 8th grade students. Our students loved every minute of it! ❤️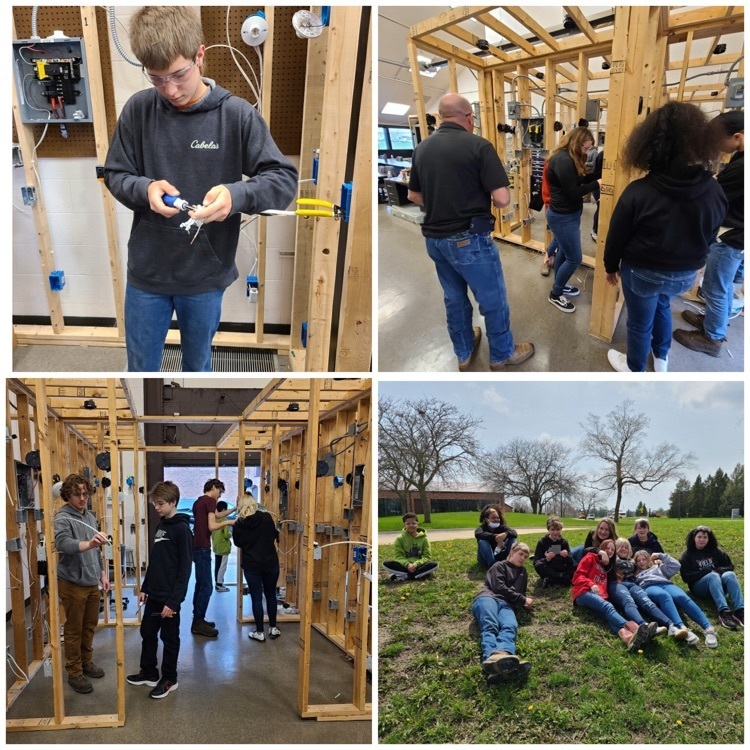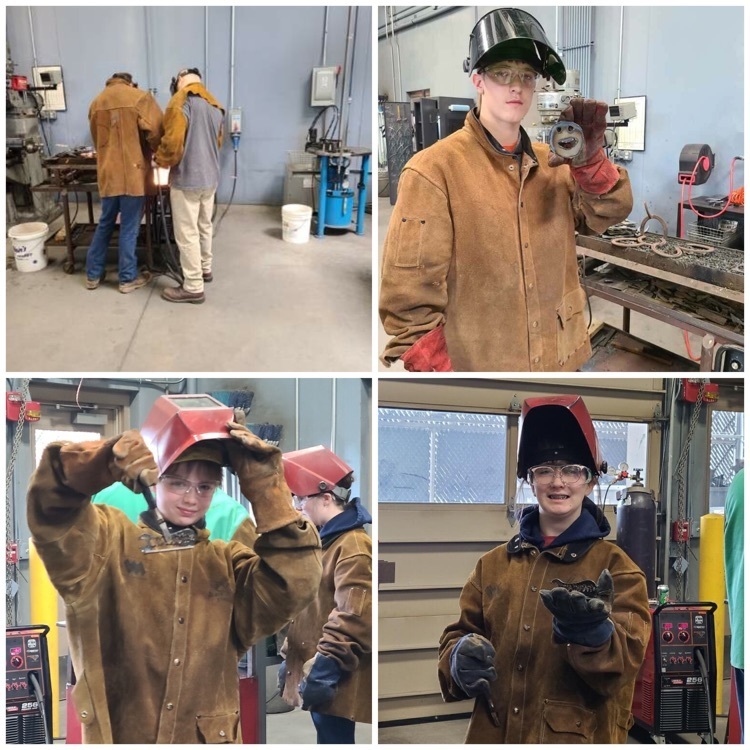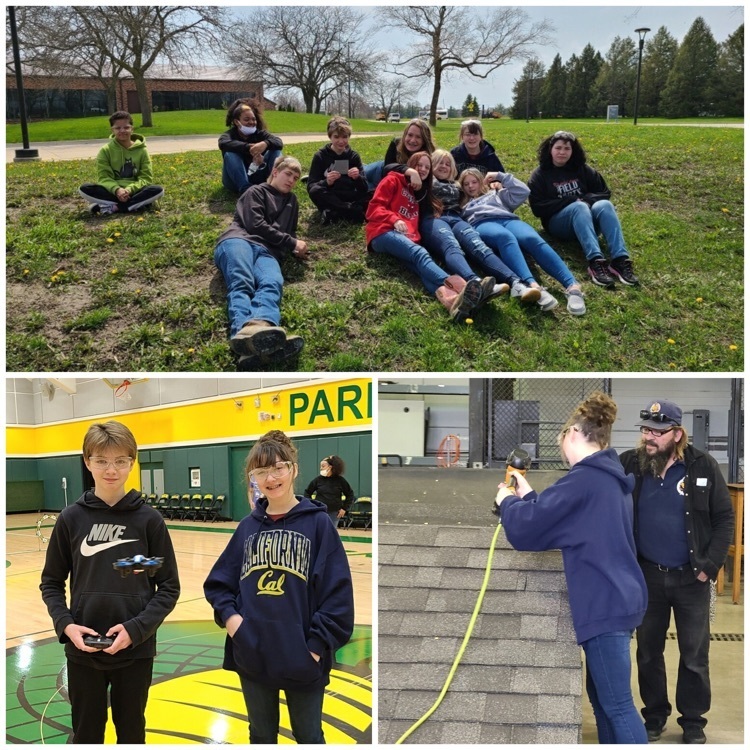 There will be regular scheduled track practice tonight from 3:00-4:30.

6th grade hatched 19 chicks this week 🐣 we have been having the best time loving on these little babies! 💛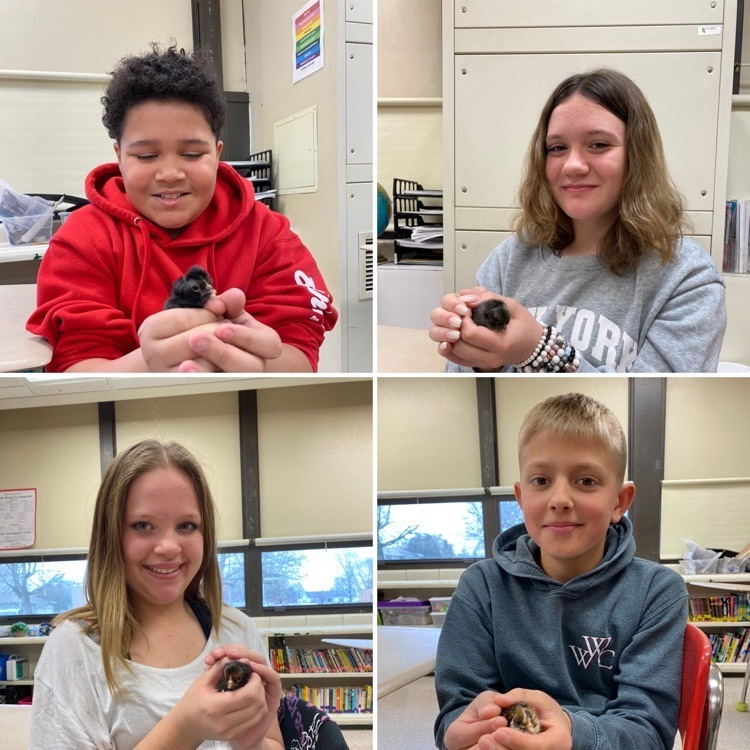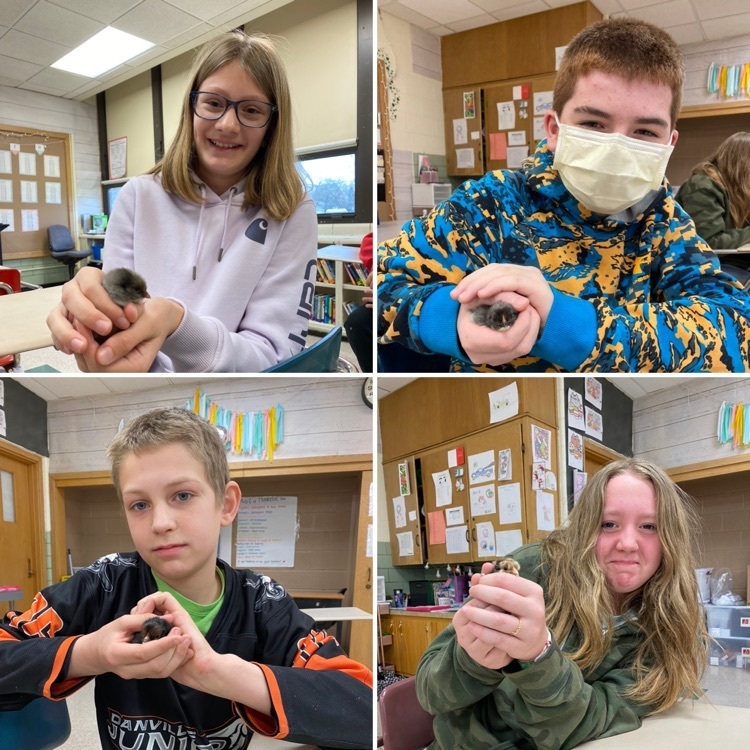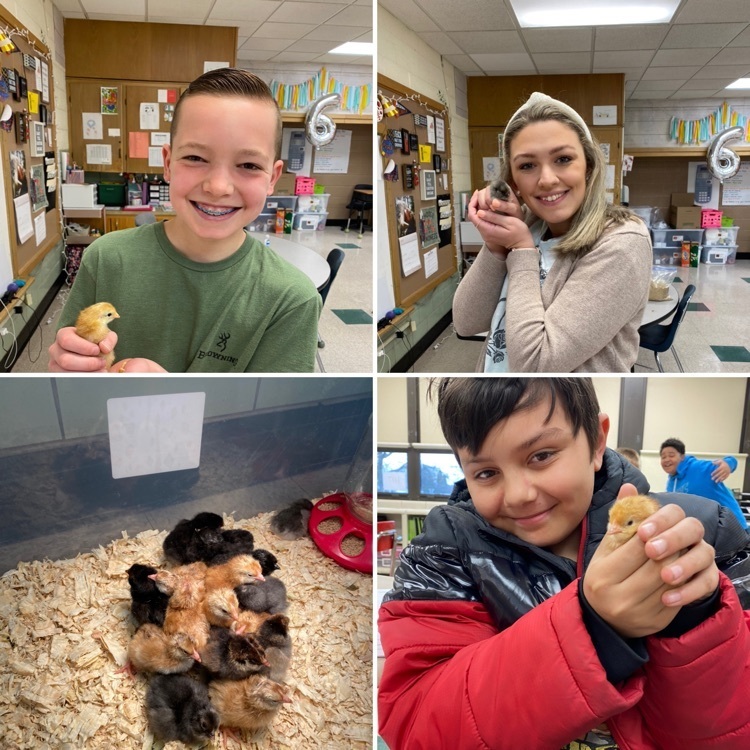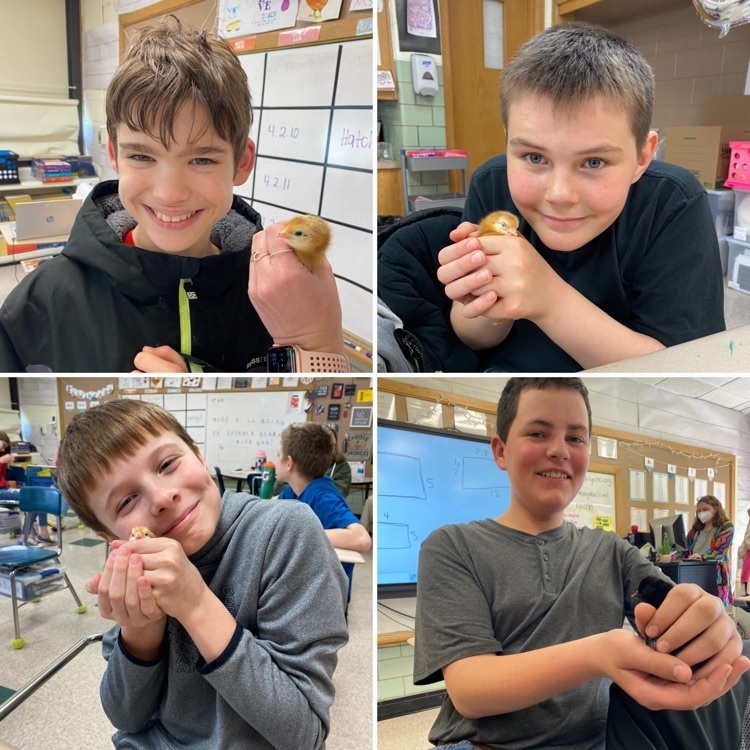 Track practice has been canceled for today, Wednesday, April 20th. Have a great afternoon!