We were so excited to see all of our students back today! We can't wait to see them again tomorrow! Here's to a great school year!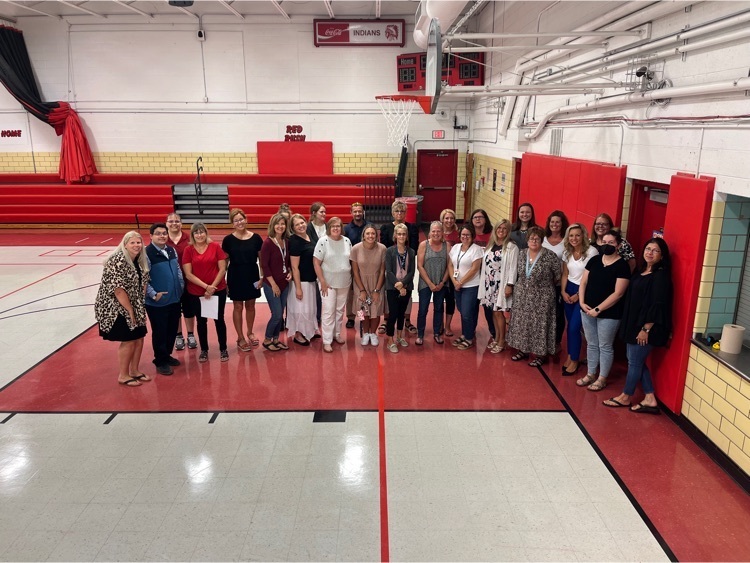 Bus stops and times for Wednesday, July 27th. 7:45- Stop 1-1489 Co. Rd. 2800 N 7:50- Stop 2- Fountain Valley 8:00- Stop 3- 1335 Co. Rd. 2600 N 8:08- Stop 4- 1531 Co. Rd. 2500 N 8:12- Stop 5- 1492 Co. Rd. 2400 N 8:15- Stop 6- 2262 Co. Rd. 1600 E 8:19- Stop 7- 1513 County Rd. 2300 N 8:22- Stop 8- 2428 US Route 45 8:25- Drop students at Grade School 8:35- Stop 9- 411 Bradley 8:40- Drop Student at Grade School We are now working with Rantoul First Student to provide transportation to our students. We have a new driver. Please be patient as these times are approximate and could vary by 5-10 minutes. Once the driver has ran the route in the morning with students, we will send updated times. If you have any questions before school starts tomorrow, please contact Mrs. White. 217-304-3233

Ready or not, school starts tomorrow!! Here are the current arrival procedures for students that will be dropped off.. ALL students will enter the building through the SOUTH ENTRANCE (by the basketball courts). Doors will open at 8:15 am. Please do not drop students off early! The late bell will ring at 8:25 am. If students are late to school they will need to use the North Entrance(by preschool door), where the office is currently located. If you have any questions please contact the school office at 217.643.3275 Bus Information- We are still working with the bus garage to get pickup and drop off times for our bus riders. That information will be sent out in a separate message.

You are invited to our Back to School Pool Party! Please join us at the Rantoul Pool Friday, July 29th from 7:30-9:30. There is no cost to attend. Please bring your families and have fun celebrating the 22-23 school year. Hope to see you all there!!

Summer School begins Monday, July 11th. The Fountain Valley bus will pick up at 7:45 a.m. and drop off at 11:40 a.m.

Don't forget to register for school today from Noon to 7 pm. With summer school starting next week, and the construction at the school, you will need to call and schedule an appointment to register if you are unable to make registration today!

In-Person Registration July 6th 8:30a.m. -3:00 p.m. and July 7th noon to 7:00 p.m. Registration is in the gym. Please use the south gym door.

Summer Fun at TGS! Flag football with Coach Jon and Mr. Z🌞🏈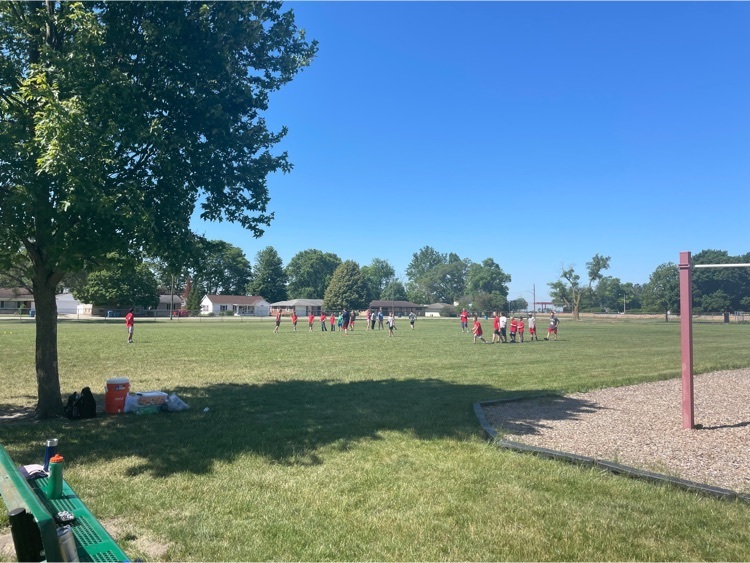 Congratulations to our second semester Honor Roll and High Honor Roll Students! Honor Roll 3rd Quarter Honor Roll 4th Quarter Cody Chaney Dylan Baumann Ryder Evans Cody Chaney Quentin Faulkner Leigha Dunn Kingston Jennings Ryder Evans Trinity Jones Owen Faulkner Carolyn Leiva-Monterreso Addyson Kruger Raymond Lizik Raymond Lizik Rebekka Maple Jazzmyn Miller Jazzmyn Miller Desire Mintz Desire Mintz Brycen Sawyer Bryton Ritter Henry Sage Bekkah Shaw High Honor Roll 3rd Quarter High Honor Roll 4th Quarter Dylan Baumann Nevaeh Brownfield Nevaeh Brownfield Georgia Busboom Georgia Busboom Abigail Combs Abigail Combs Daniel Cosand Daniel Cosand Avery Cunningham Avery Cunningham Coby Drewes Coby Drewes Ryanna Edenfield Leigha Dunn Quentin Faulkner Ryanna Edenfield Jordan Franzen Jordan Franzen Leland Hollers Kamryn Jones Sophie Long Sophie Long Rebekka Maple Alexis McClain Alexis McClain Helen McClain Helen McClain Deacon Morgan Deacon Morgan Harper Morgan Harper Morgan Caylee Phillips Caylee Phillips Eilla Pope Eilla Pope Jaylen Raab Jaylen Raab Carmen Sage Carmen Sage Haley Sage Haley Sage Aiden Stephens Henry Sage Skyla Vonderharr Skyla Vonderharr Layton White Layton White Tucker Winningham Tyler Seals Ian Wolken Aiden Stevens Tucker Winningham Ian Wolken

Tune in to our Facebook page at 6:00pm for a live stream of our 8th grade promotion!

Due to an increase in Covid cases throughout Champaign County and among our students and staff, we will limit each 8th grade graduating student to 8 tickets for our promotion June 2nd. Tickets will be non-transferable. Sorry for any inconvenience this may cause.
Thank you Student Council for putting on a fun dance night!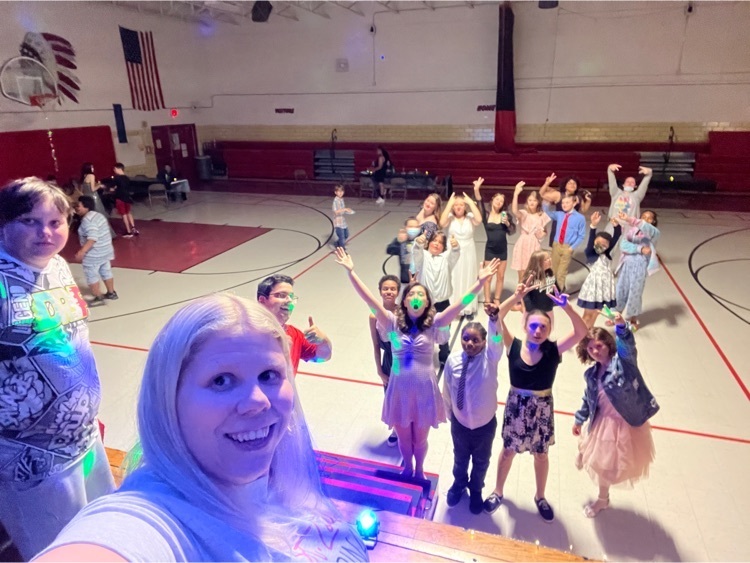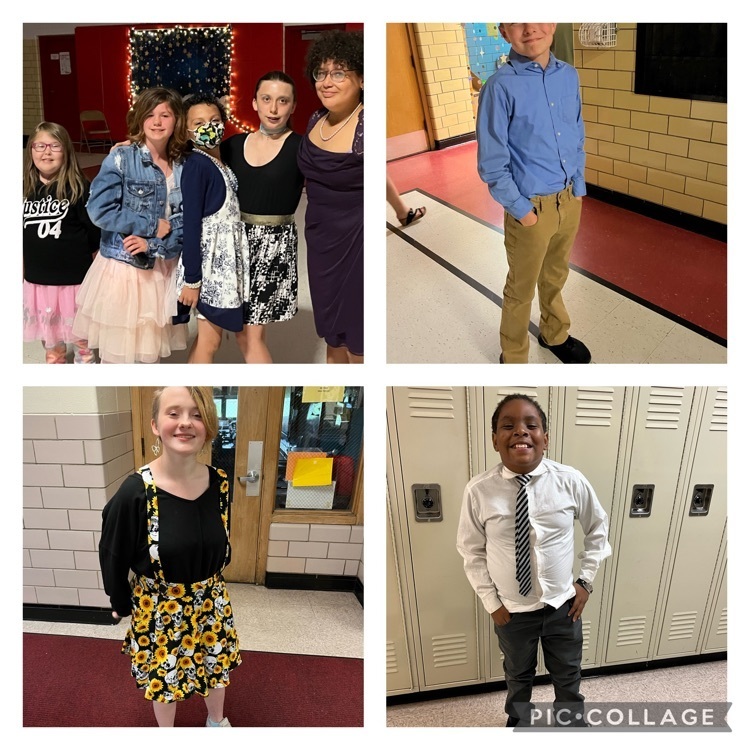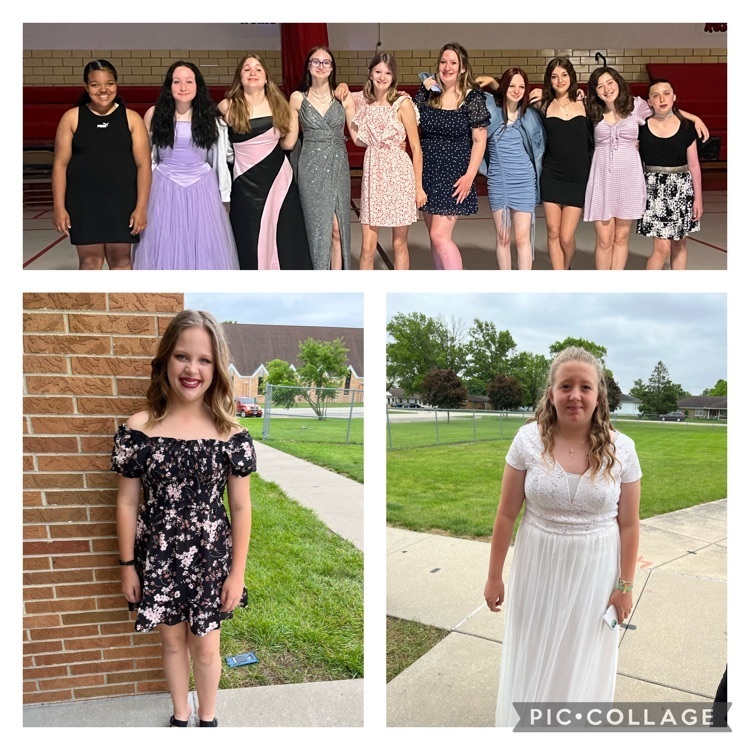 6th grade celebrated the end of the year with some tie dye fun and pizza today. The kids will be so missed by Miss C during this much deserved summer after all of their hard work. ❤️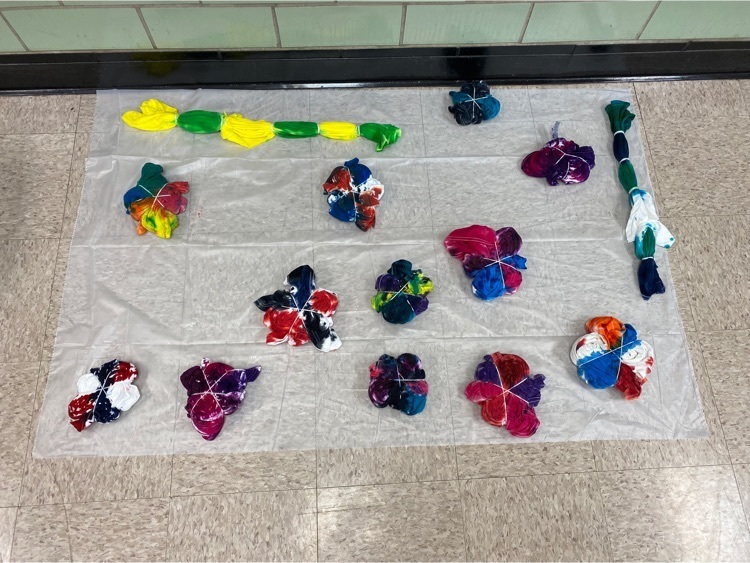 As we start to wrap up this school year, we have some good news to share with everyone. School lunches will continue to be free to all students. We were approved for the Community Eligibility Lunch Program and for the next 4 years school meals will be free to all students. In addition to the free lunches, students will once again receive their school supplies for the school year from the school for free. Just a reminder, you can register you child for school in Teacherease right now. We will have in-person registration, that all families will need to complete, on July 6th and 7th. Between now and July 6th and 7th please complete the online portion of registration. Thank you and we will enjoy the last week of school with 8th grade promotion on June 2nd at 6:00 p.m. and the last day of school June 3rd with dismissal at 11:30 a.m.

Chef Dave shows his love for our students in every meal he prepares.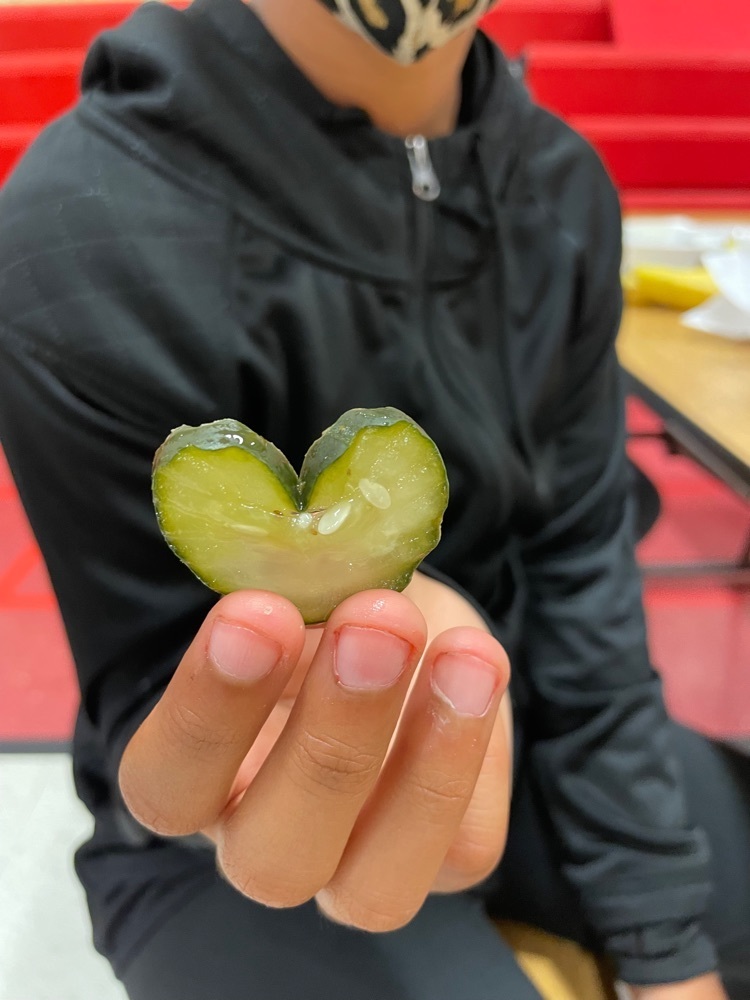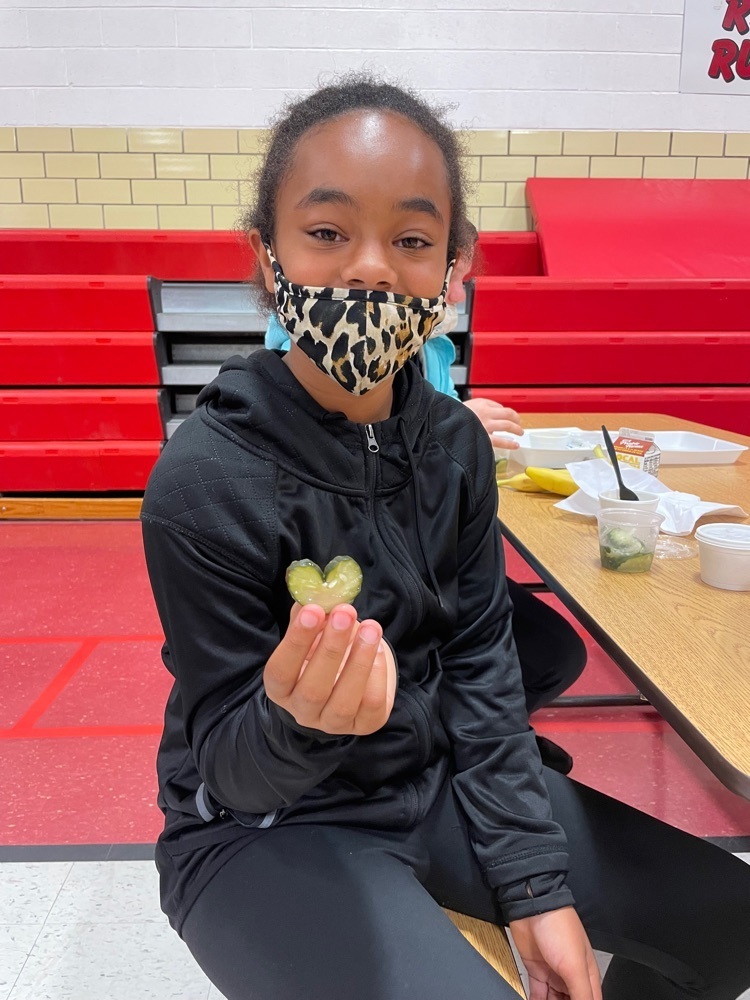 We are in need of 10 two liter bottles. If you have any and could wash them out and send them to school it would be greatly appreciated. The students in Summer School will be building bottle rockets. They can be dropped off to the office.

Reminder- tomorrow is lunch on the lawn! All families are welcome! We will sit on the east lawn (in front of the building) for lunch. We recommend bringing a blanket or something to sit on. You are welcome to bring outside lunch for your student, or they can eat school lunch. Families cannot purchase school lunch, only students may have it. Lunch schedule.. 3rd- 5th- 12:00-12:20 K-2nd- 12:25-12:45 6th- 8th- 1:05-1:25 We hope to see you all there!

Thomasboro is looking for a qualified Music teacher and a qualified Math Specialist. If you are interested in the position please apply on the Thomasboro Grade School Website
www
. tgs130.org or at the Regional Office of Education website:
www.roe9.k12.il.us
.

Thomasboro Grade School is looking for two qualified Special Education Teachers. We are looking for a special education teacher for grades K-2 and 3rd- 5th. If you are qualified please apply at
www.TGS130.org
or through the Regional Office of Education website at
www.roe9.k12.il.us
.