We were unable to send out the paper copy of the menu on Friday. They will go out tomorrow. You can find the menu on TeacherEase and on the Dining tab on our website. Below is tomorrow's breakfast and lunch menu. Breakfast Cinnamon Pop Tart Cheese Stick Cran Razz Juice 1/2 P. Milk Lunch Brats on a Bun French Fries Diced Pears Dragon Punch 1/2 P. Milk Ketchup/Mustard

Attention Basketball Parents/Fans- there will only be an 8th grade game tonight, November 28th. The game will still be at home and will start at 6:00pm.

Starting tomorrow we will celebrate 15 days of denim! We encourage students to dress up. Each day is a different theme, see attached image. Have fun with it!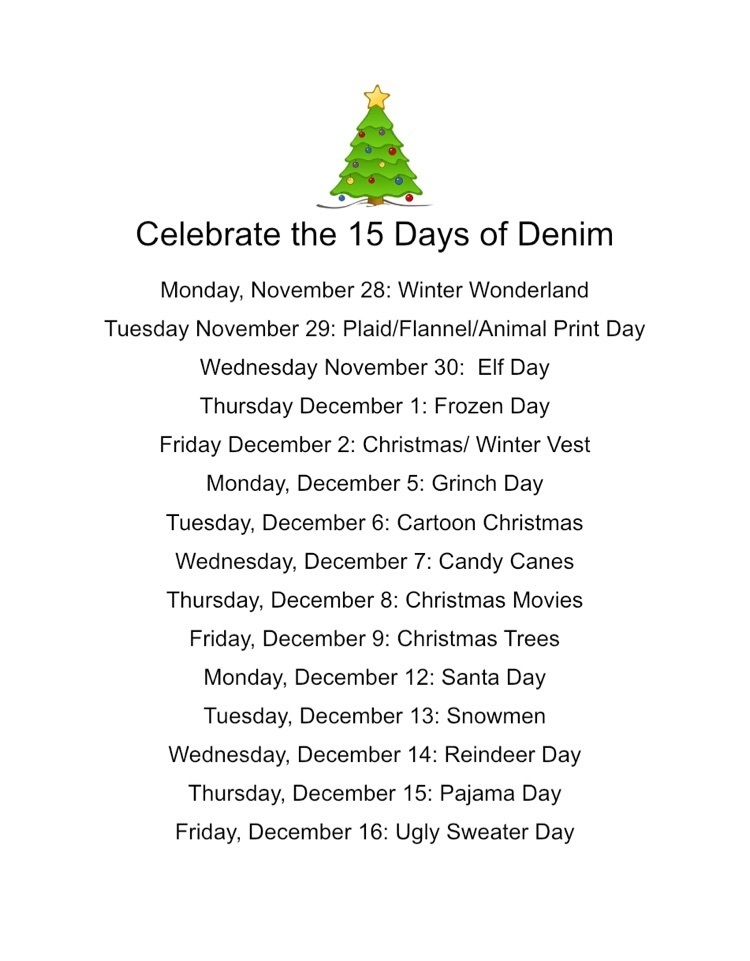 5th-8th Grade Volleyball Girls- practice starts Monday, November 28th. Please see attached schedule. Copies of schedules will be passed out Monday night. Enjoy the rest of your weekend!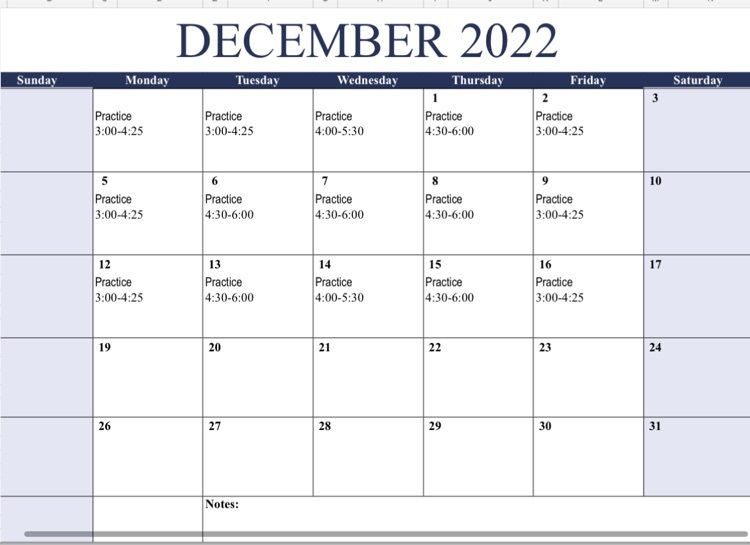 For Basketball Players- Home game tonight, Tuesday, November 22nd. Starts at 6:00. 7th grade only. Please wear White jerseys. Happy Thanksgiving!

Game tonight at Judah is an 8th Grade Game only and will start at 6:30 p.m.

Good morning! The heat is not working properly on the north end of our building, k-4th grade end. The current temperature is about 60 degrees. Please dress students in warm clothing. We will also continue to go outside for recess as long as the windchill is 25 or above. Have a great week!

Veteran's Day Breakfast. Thank you to all those that served. Special thank you to those that spent their morning with Thomasboro Grade School.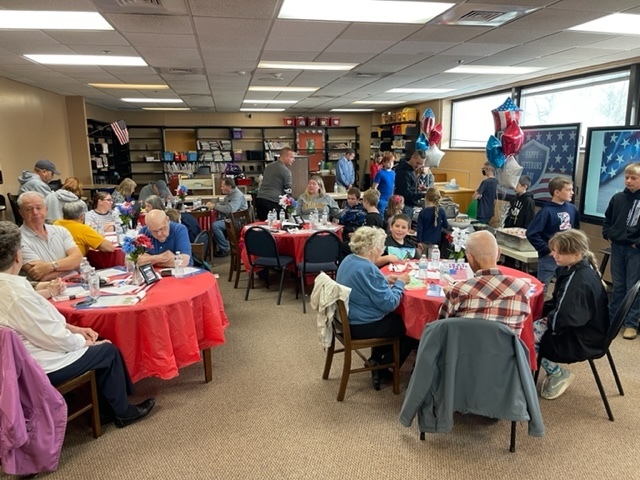 First home game tonight! 7th grade won their game. Let's go 8th grade!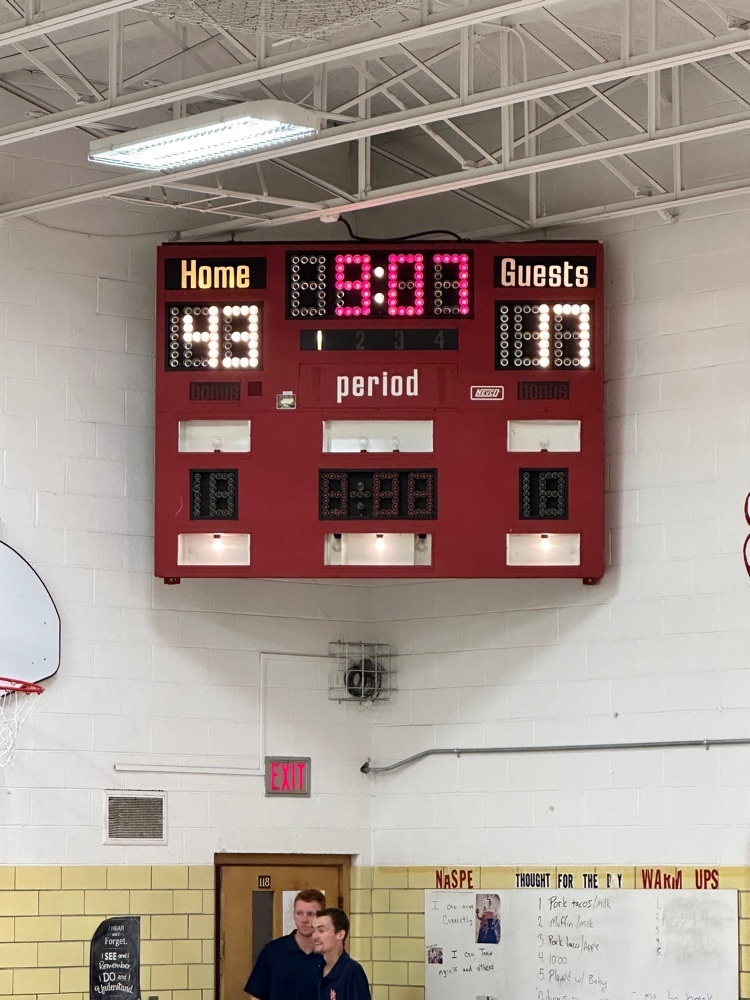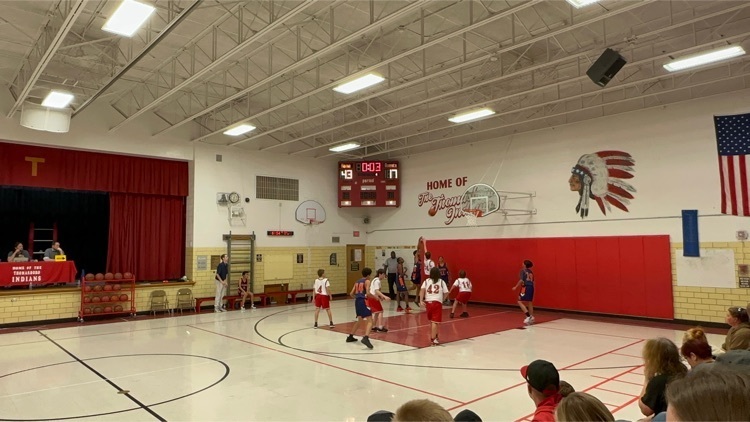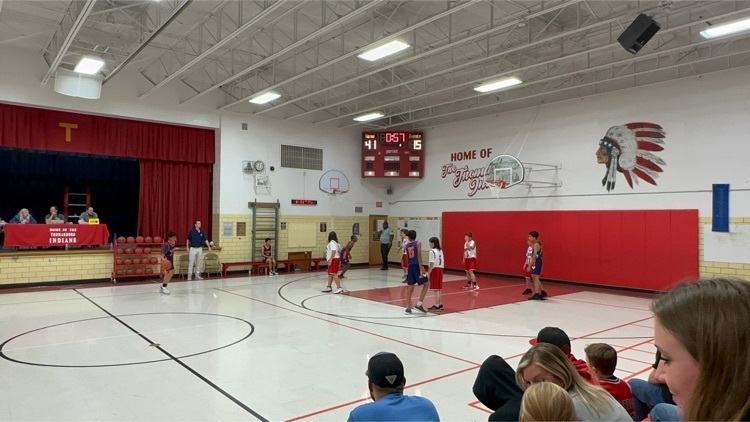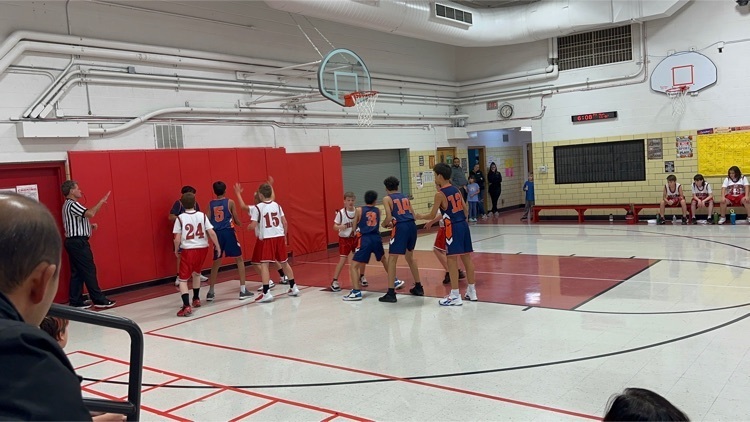 Congratulations to our High Honor Roll and Honor Roll Students! 1st Quarter High Honor Roll: Nevaeh Brownfield, Abigail Combs, Camryn Conner, Avery Cunningham, Carson Drewes, Ryder Evans, Jordan Franzen, Leland Hollers, Kamryn Jones, Angel Loden, Karleigh Maple, Deacon Morgan, Harper Morgan, Caylee Phillips, Eilla Pope, Destin Ritter, Haley Sage, Colton Seder, Aiden Stephens, Layton White, Khloe Wilson, Tucker Winningham, Ian Wolken 1st Quarter Honor Roll: Tyler Baker, Daniel Cosand, Ruby Doolen, Quentin Faulkner, Kaiden Henricks, Ayden Jennings, Carly Lathan, Emely Leiva- Monterreso, Rebekka Maple, Helen McClain, Desire Mintz, Henry Sage, Tyler Seals, Bayleigh Stow, Skyla Vonderharr, My'Saan Young

Congratulations to our four Book Blast treasure box winners this week! Keep entering those contacts for a chance to win the brand new iPad on Monday, October 31st! The student that raises the most money in each class will win a $100 book blast shopping spree and the overall student that raises the most money in the building will win a $200 book blast shopping spree! The Book Blast ends November 4th. Thank you for all of your support in this awesome program to put books in the hands of all of our students! Have a great weekend! ❤️🖤📚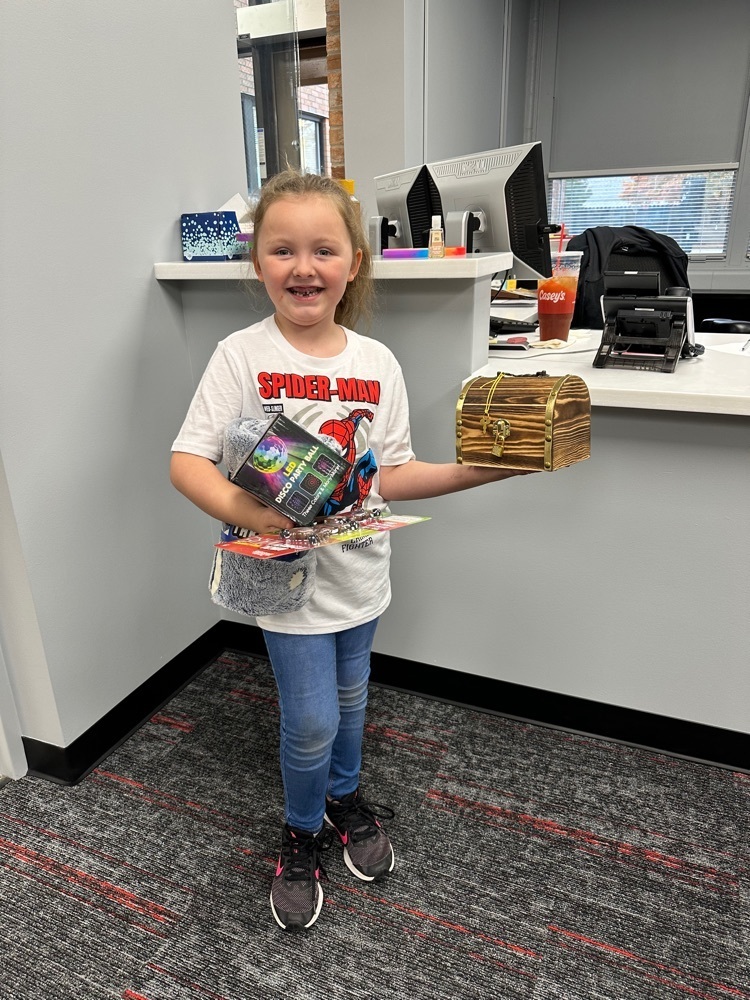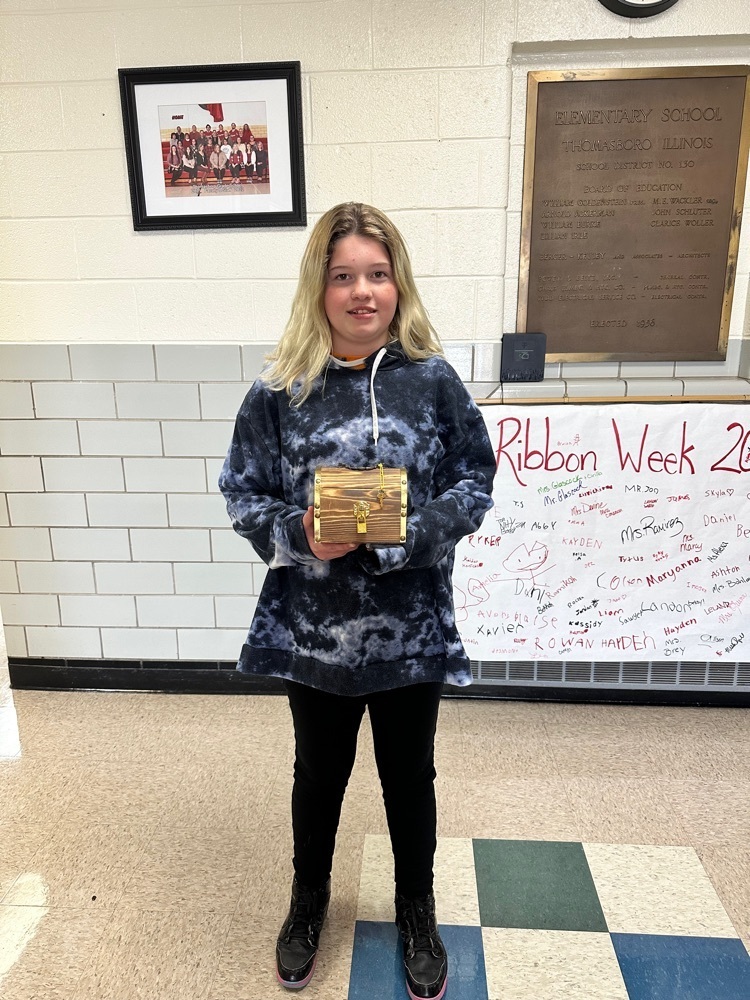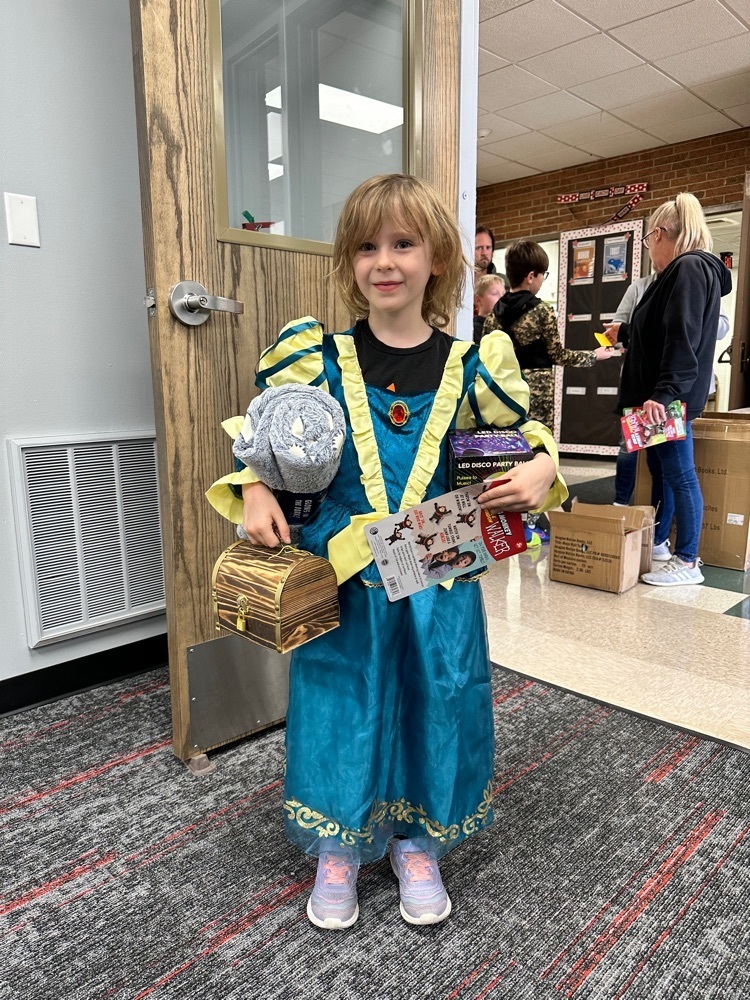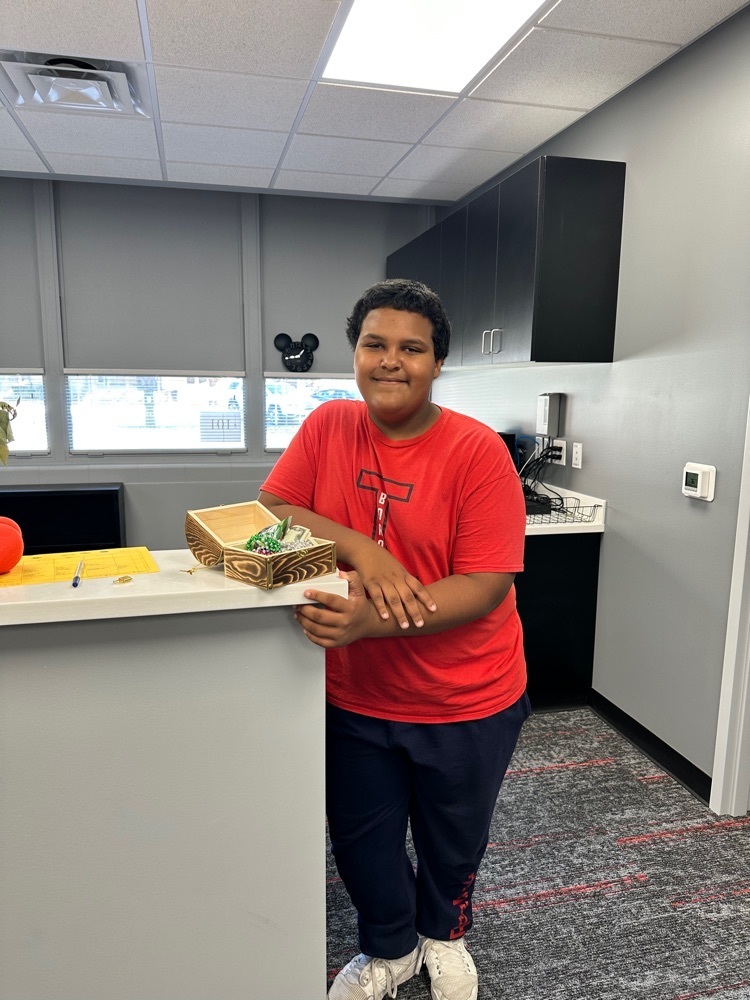 Reminder! Tomorrow, October 28th, is our Halloween celebration. Students may wear their Halloween costumes. We will parade around Peace Lutheran Church at 1:30. If you have any questions, please call the school.

The Book Blast voyage to your student's NEW BOOKS begins today! Please take 7 minutes to check out the Treasure Map. Simply register for the event and enter the contact info for 10+ people to support your little pirate's home library. After completing those steps, your student will receive ALL 3 rewards and will be entered to win 1 of 4 Treasure Chests stuffed with cash and prizes! Also, 1 lucky winner in your school will win an iPad. Start the voyage to earn all 10 exciting new books on the Treasure Map booklist! Your participation can help other students at your child's school build their home libraries, too. Go to
http://bookblast.booksarefun.com/ThomasboroCMTY
and unlock your treasure!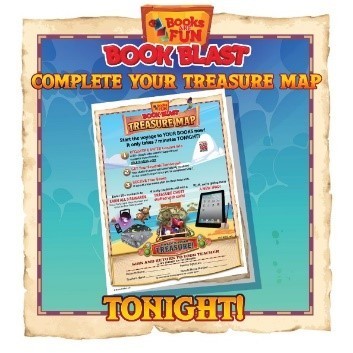 Red Ribbon Week Begins! Today is wear your School Colors. Throw back to years ago when the 6th grade wore white for Red Ribbon Week.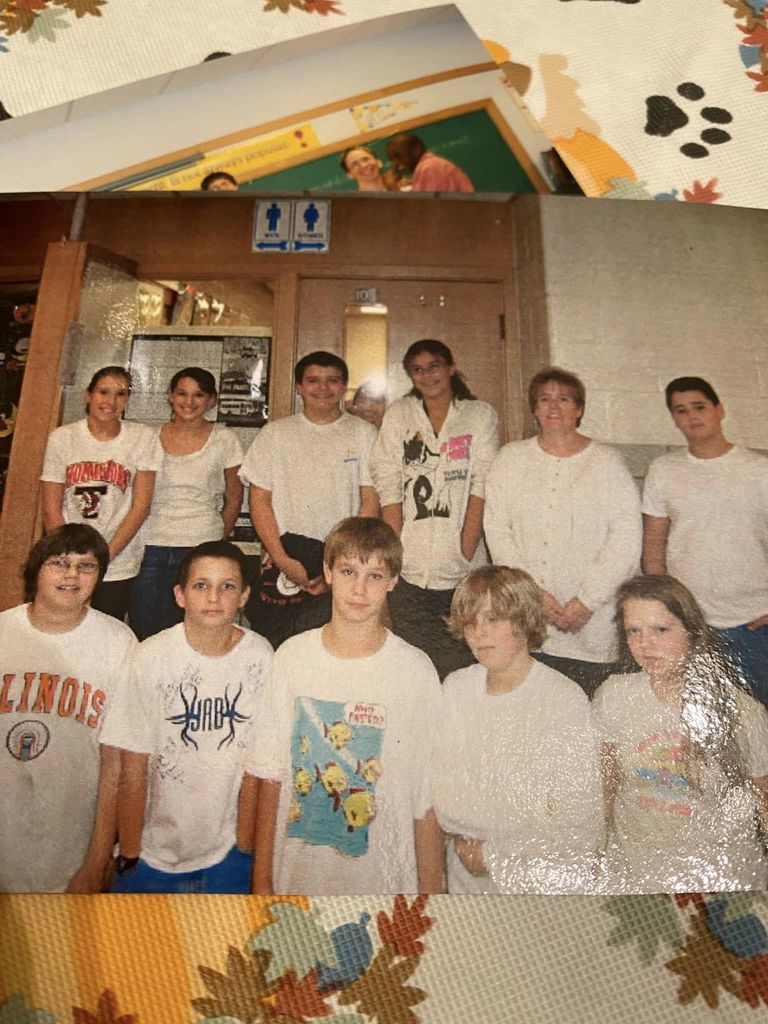 The sixth-grade class is learning about the medieval era. Lady Elizabeth graced them with her presence and spoke on culture during the Medieval Times, including education, leisure, society, and dress. Students designed their own heraldry and were able to try quills, and ink and write calligraphy.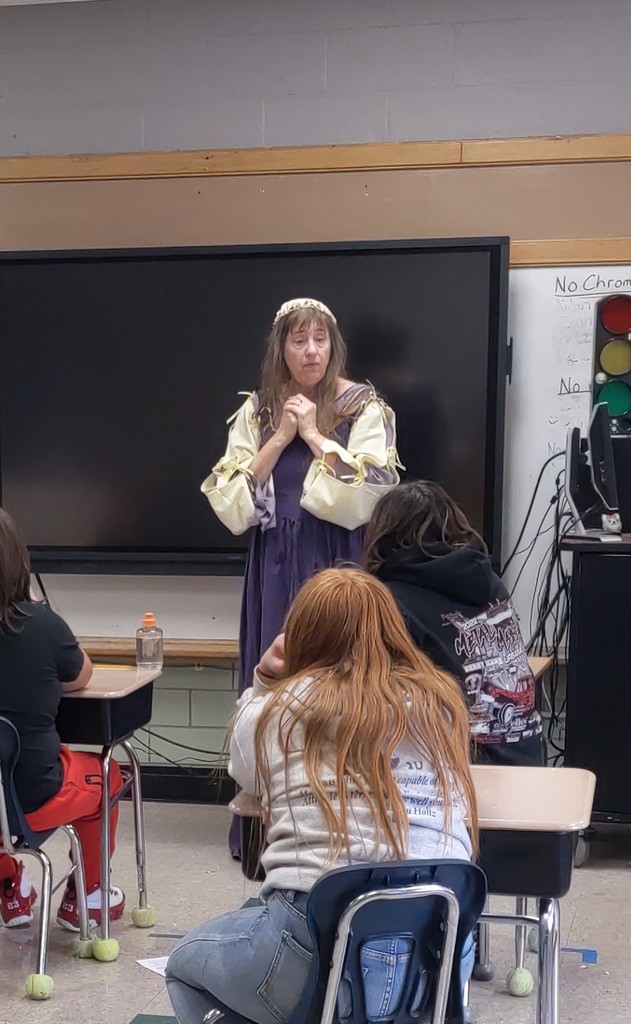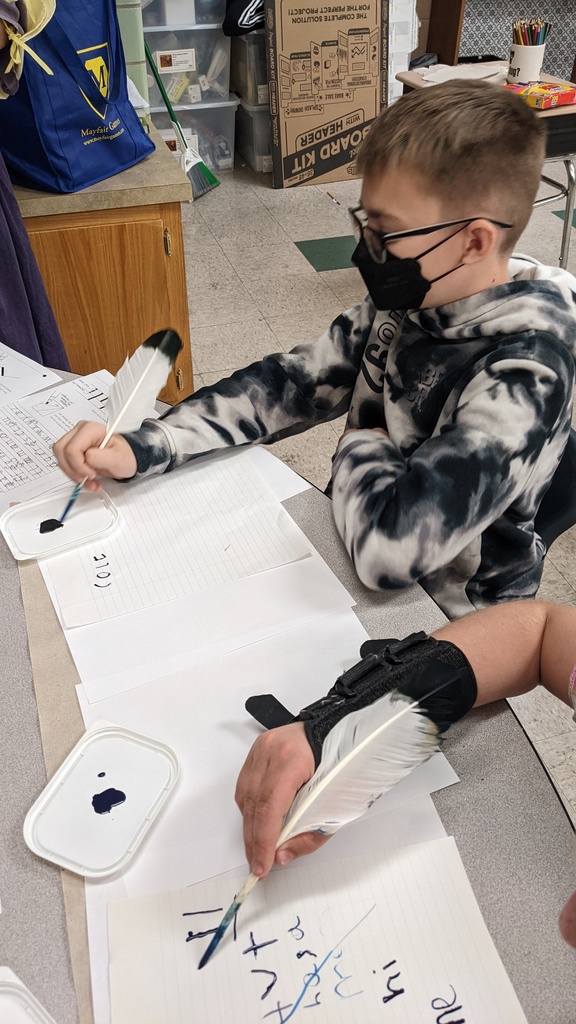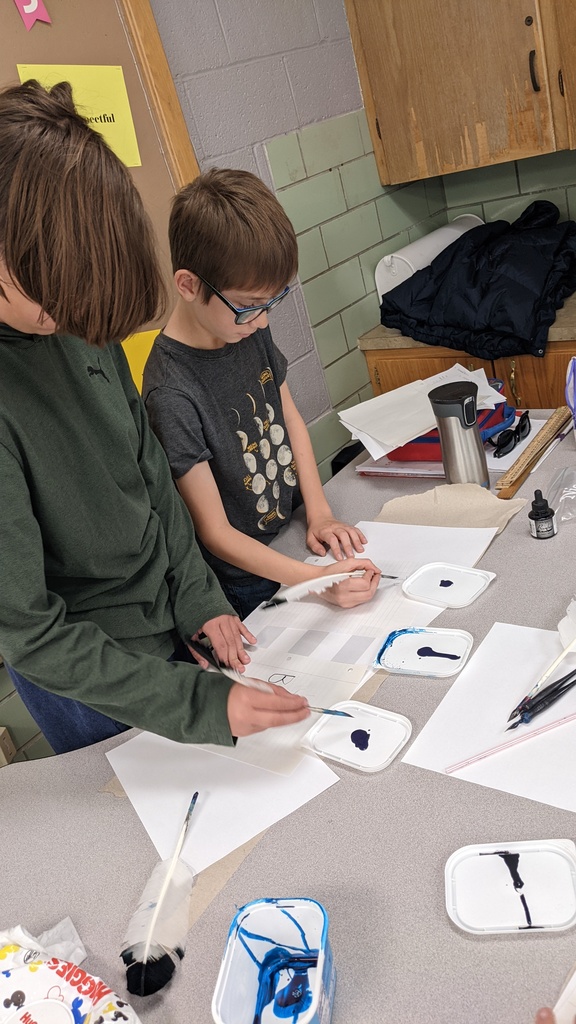 Basketball Practice Update- Wednesday, October 19th- 3:00-5:00pm Thursday, October 20th- 11:30-1:30 Friday, October 21st- 9:00-11:00 Saturday, October 22nd- 9:00-11:00 An updated practice calendar will be sent home with the athletes. Thank you!

Starting today, due to construction, our playground will be closed for the next few days. We will post again when we are able to open the playground.

Reminder- We have 11:30 dismissal today, Friday, September 30th. Tomorrow starts our fall break. School resumes October 17th. I hope you all have an amazing break! 🧡🖤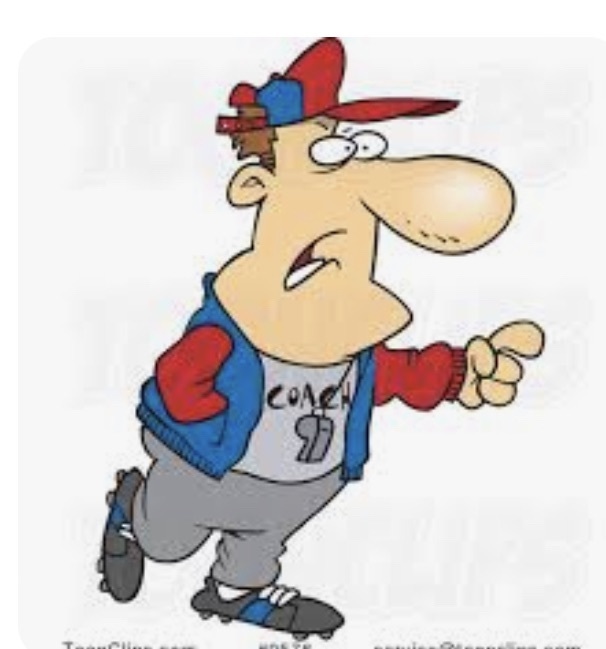 Just a reminder, We have a 1:55 p.m. dismissal tomorrow and a 11:30 dismissal Friday. (no lunch will be served on Friday) Fall break will be October 3rd through October 14th. Students will return on October 17th. The Office will be closed October 6th from 8:00 a.m. -11:30 a.m. and October 10th all day.