Reminder: we have a 2:00 pm dismissal today.

Tonight we will celebrate our 8th graders! Come cheer them on at 6pm!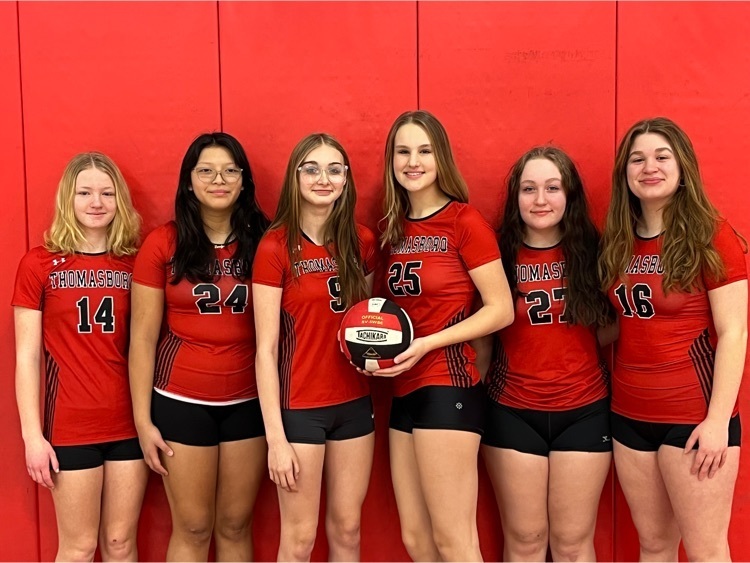 Tonight the 7th grade volleyball team will be playing at St. John's Champaign @6pm!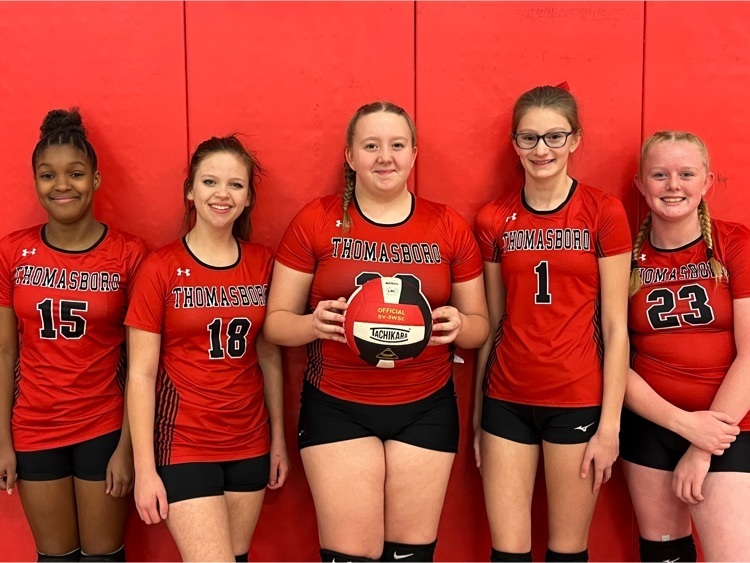 Tonight our Volleyball team is on the road and will take on Deland-Weldon at 5:30!
3rd graders get some hands-on exploration with Mr. Jon as they learn about volume, capacity, and measurement using the unit of milliliters and Liters!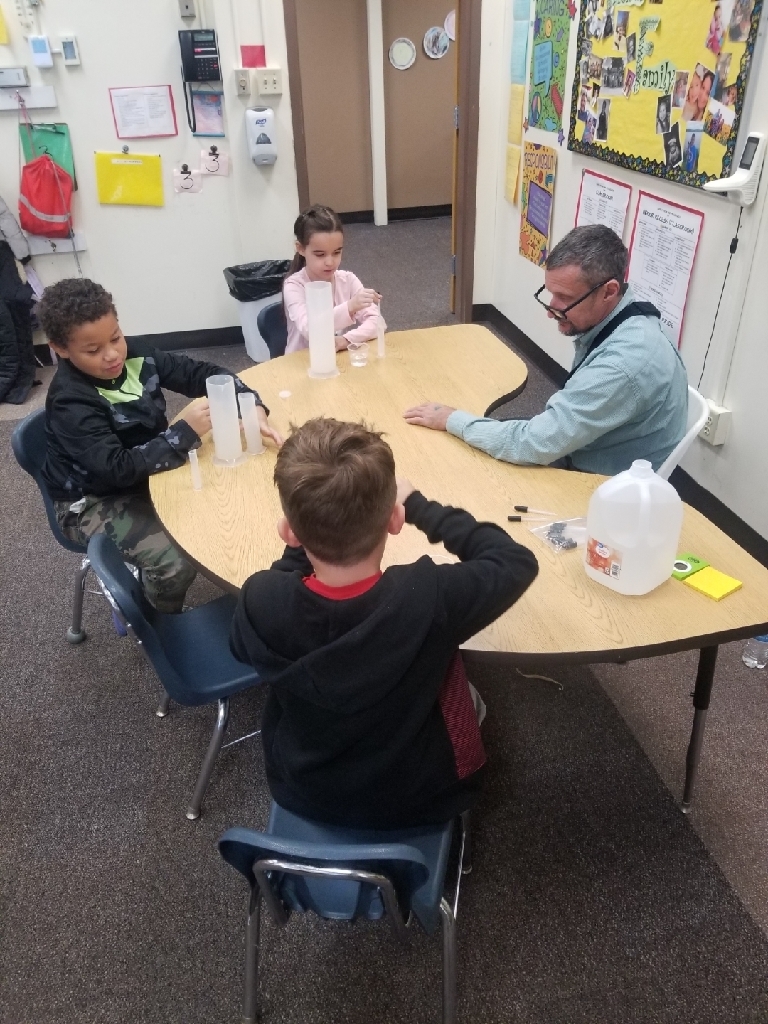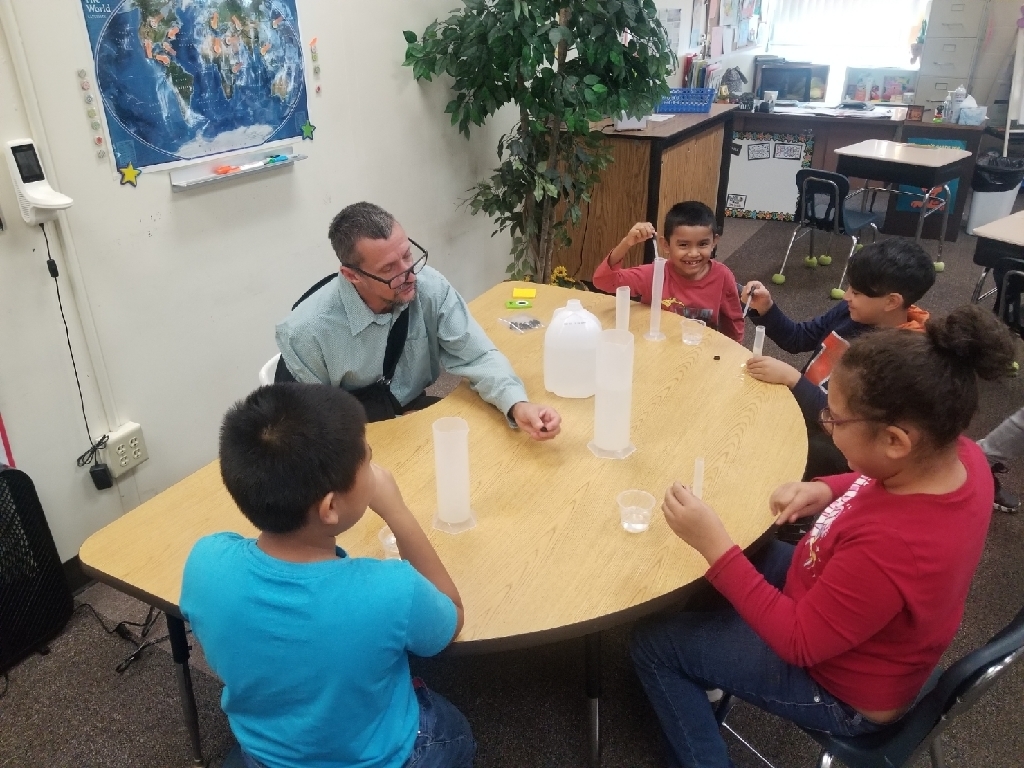 Stations today in 3rd grade!! We love hands-on learning 👐❤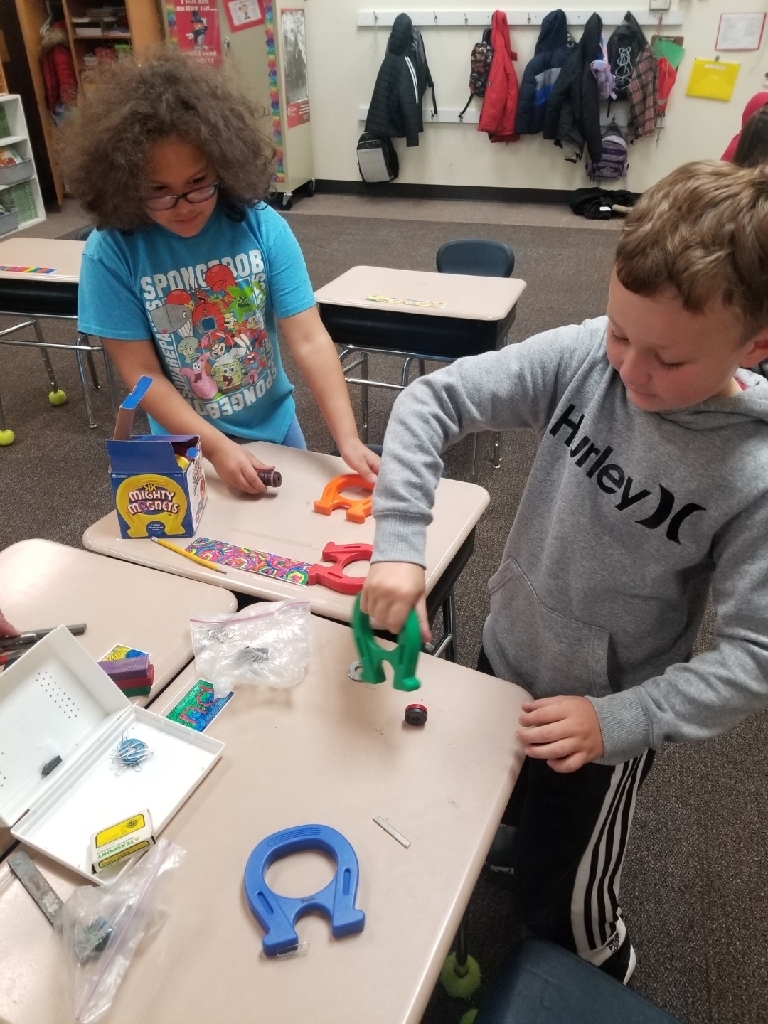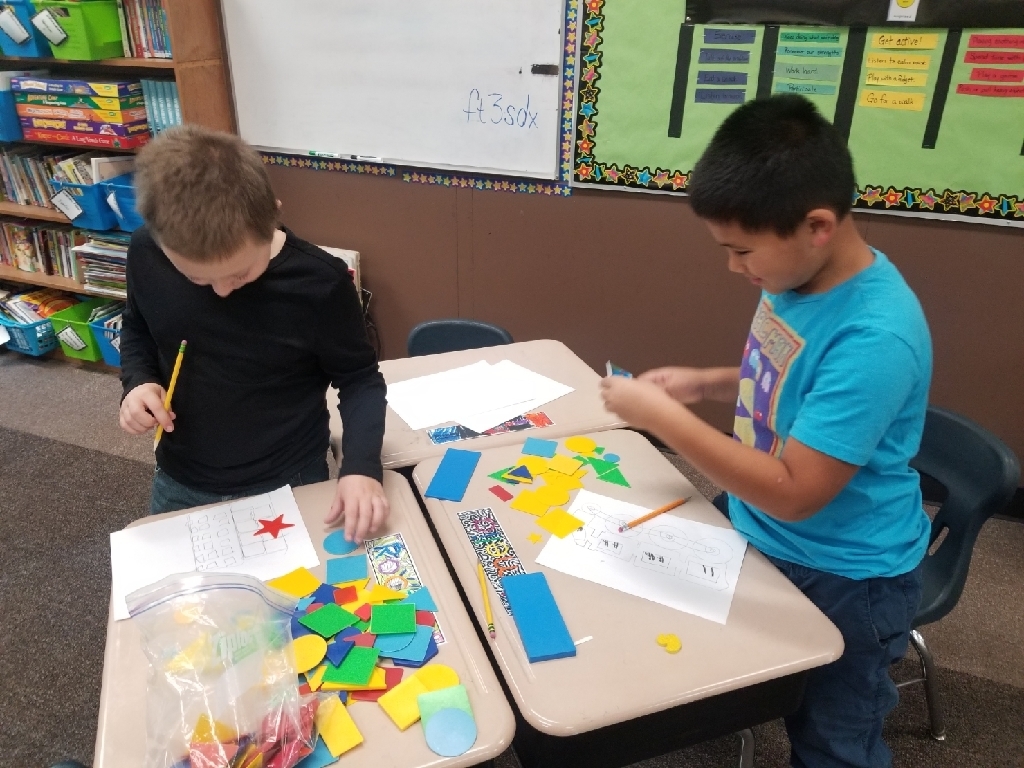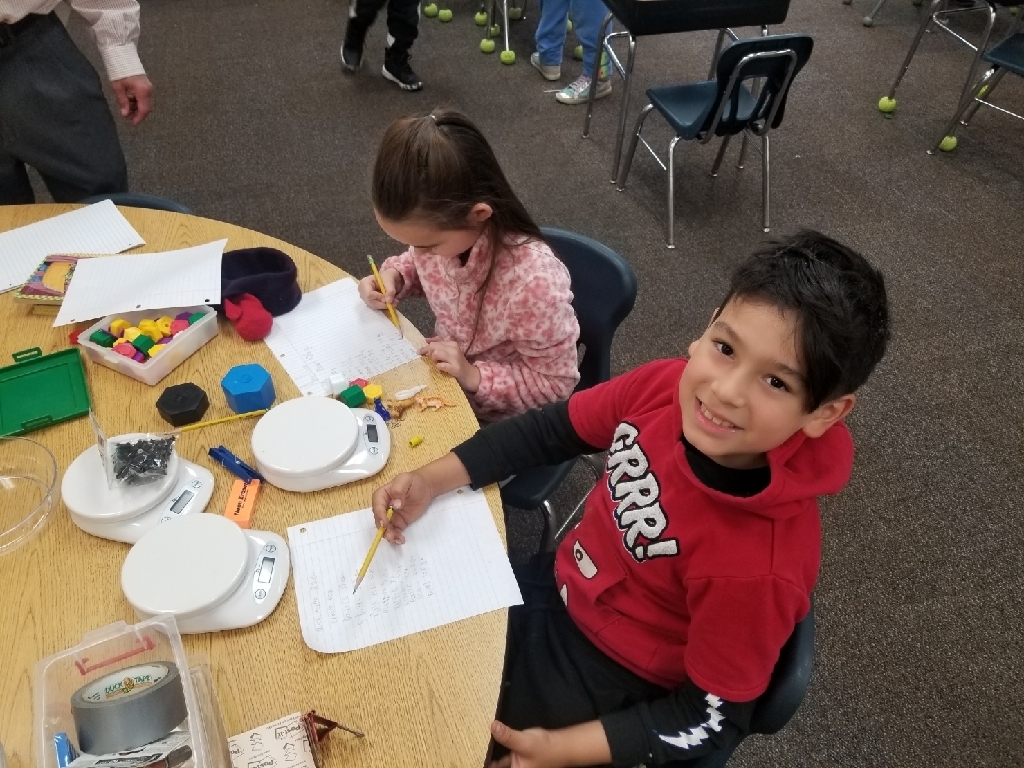 8th grade had a blast dissecting frogs today! They did amazing and we had so much fun! 🐸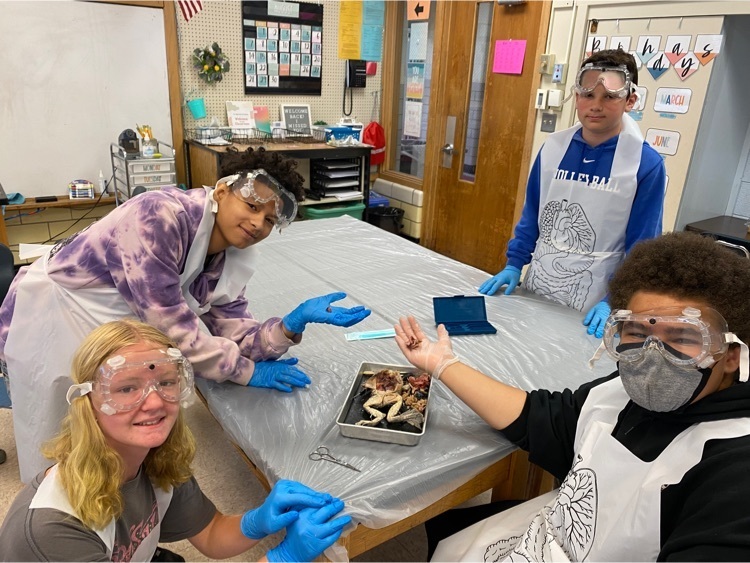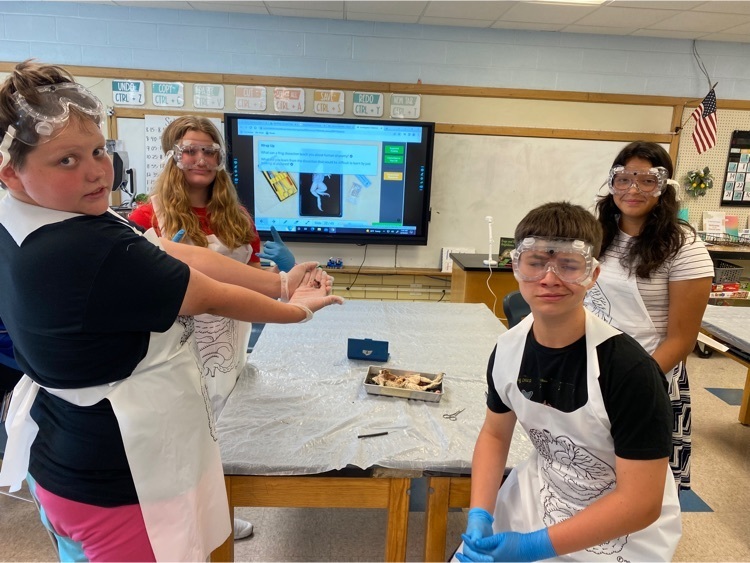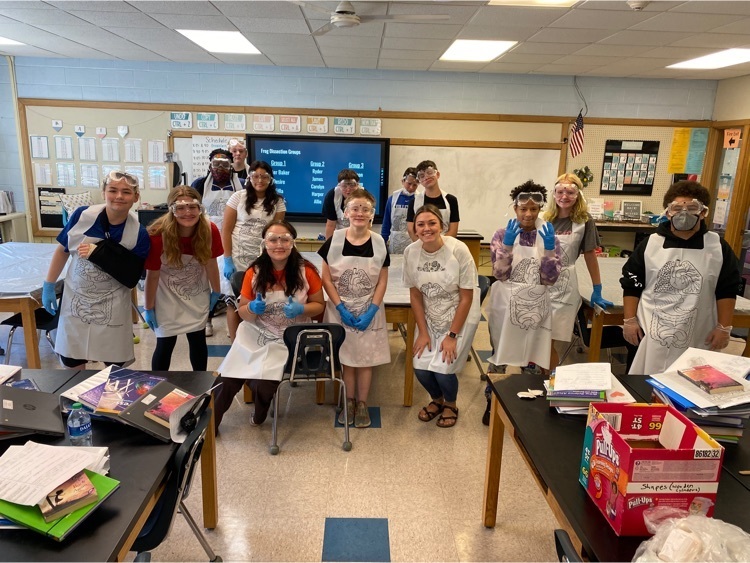 3rd grade scientists explored various foods today to determine what exactly is a Science fruit or a Science vegetable 🥕🥑🍅

Good morning! Due to poor weather conditions and the anticipation of more snow, TGS will utilize an E-Learning day today, Wednesday, January 25, 2023. Students have been provided with all of the necessary work to complete at home. There will be no in person learning today. If your student will not participate in E-learning, please email
mkirk@tgs130.org
. Have a great day! ❄️☃️

Good morning! In preparation for upcoming snowy weather, please make sure your students have their school issued Chromebook ready to go. We will utilize e-learning days. If your student does not have a school issued device and needs one, please contact the office today, Tuesday, January 24th. Have a great day!

Pop up fun day! We are celebrating National Popcorn Day this Friday, January 20th. We plan to celebrate with activities, movies, and popcorn, of course! Everyone can wear their pajamas and be cozy!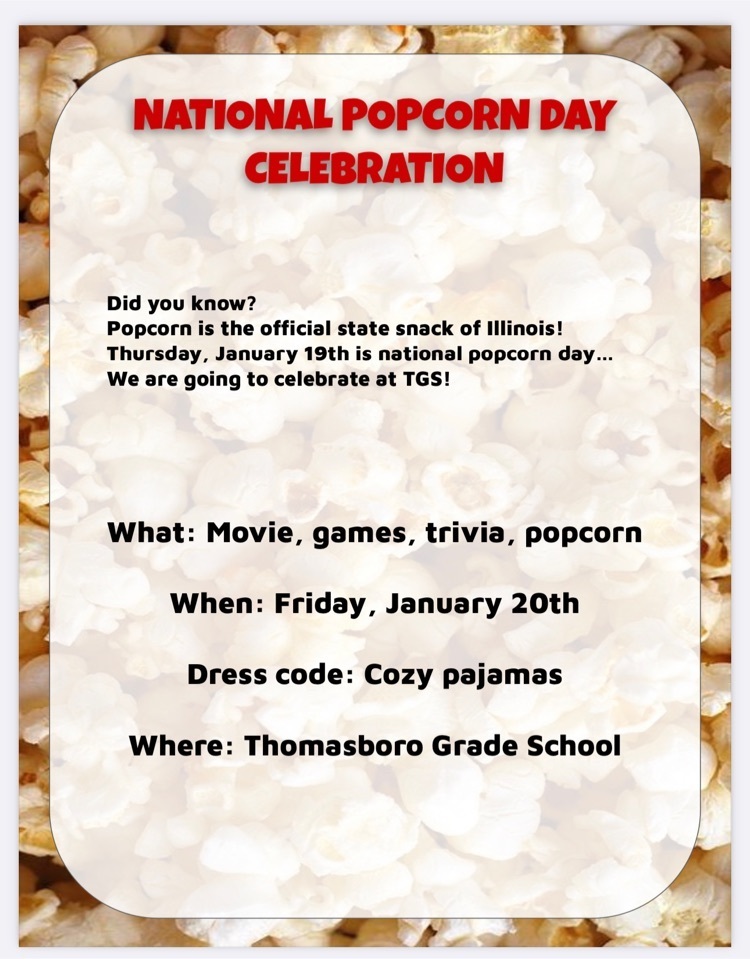 We will get the menus out by the end of the week. Tomorrow Breakfast: Strawberry Poptarts Applesauce Cheese Stick Milk Tomorrow Lunch: Orange Glazed Chicken Nuggets Rice Broccoli Pineapple Tidbits Baby Carrots 1/2 P. Milk Ranch Dip

I hope everyone is having a peaceful winter break. It would be fabulous if our only winter storm that we will experience this winter was during break, however I don't believe we will be that lucky. In preparing for our winter weather, we will be using E-Learning Days if we have to call school due to weather. The general information regarding E-learning Days can be found on our website or at this link:
https://5il.co/1memq
Your classroom teacher will provide additional materials, login information, and details for E-Learning Days. If you need a Chromebook or Hot Spot, please contact the school office. I suggest you plan for checking these out while the weather permits you to do so. If you have any questions or would like to arrange a time to check out Chromebooks or Hot Spots, please contact the school office. We look forward to a great second semester, and are glad to be back with our students. Go TGS!

We are currently accepting donations for our giving tree. If you are interested in sponsoring a student or donating money to put toward buying Christmas presents for students, please contact the office or Mrs. White. Thank you for your continued support of our students and our school. Happy Holidays!

We were unable to send out the paper copy of the menu on Friday. They will go out tomorrow. You can find the menu on TeacherEase and on the Dining tab on our website. Below is tomorrow's breakfast and lunch menu. Breakfast Cinnamon Pop Tart Cheese Stick Cran Razz Juice 1/2 P. Milk Lunch Brats on a Bun French Fries Diced Pears Dragon Punch 1/2 P. Milk Ketchup/Mustard

Attention Basketball Parents/Fans- there will only be an 8th grade game tonight, November 28th. The game will still be at home and will start at 6:00pm.

Starting tomorrow we will celebrate 15 days of denim! We encourage students to dress up. Each day is a different theme, see attached image. Have fun with it!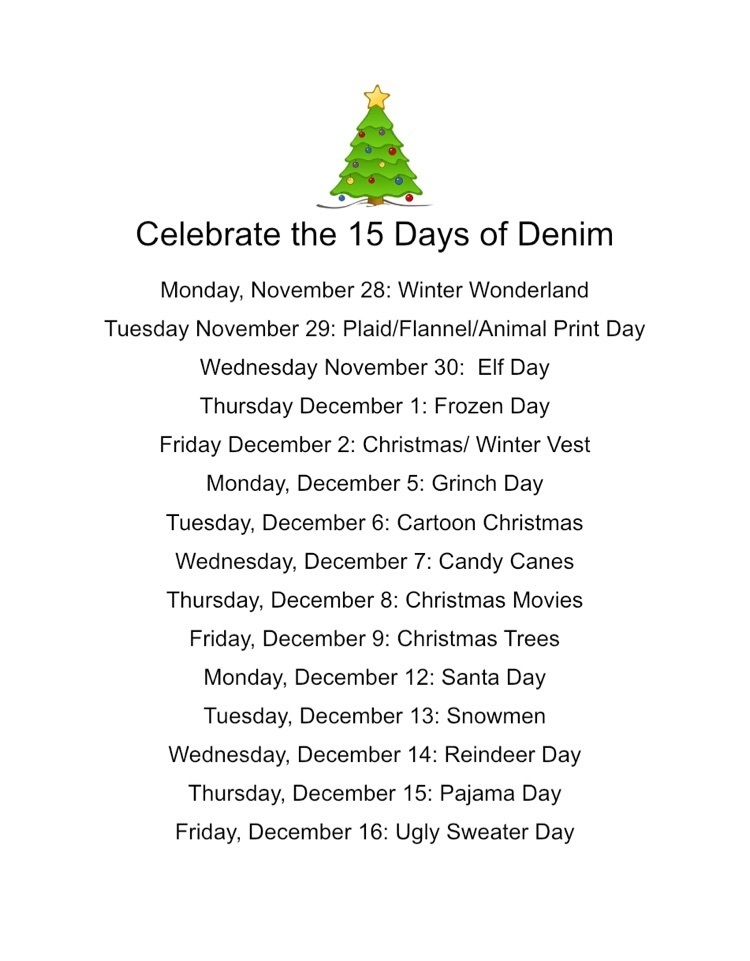 5th-8th Grade Volleyball Girls- practice starts Monday, November 28th. Please see attached schedule. Copies of schedules will be passed out Monday night. Enjoy the rest of your weekend!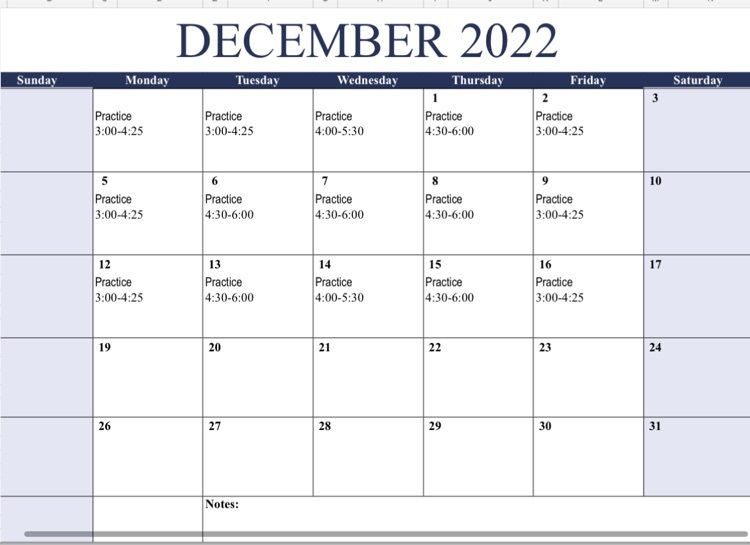 For Basketball Players- Home game tonight, Tuesday, November 22nd. Starts at 6:00. 7th grade only. Please wear White jerseys. Happy Thanksgiving!

Game tonight at Judah is an 8th Grade Game only and will start at 6:30 p.m.